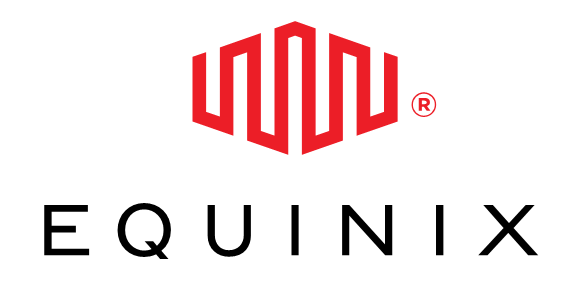 Equinix, Inc.
Equinix, Inc.
Equinix, Inc. (Nasdaq: EQIX) connects the world's leading businesses to their customers, employees and partners inside the most interconnected data centers.

In 55 markets across five continents, Equinix is where companies come together to realize new opportunities and accelerate their business, IT and cloud strategies.

We are the world's digital infrastructure company and our trusted platform makes it happen. Many businesses struggle with fragmented, complex architectures that span private and public environments. They want one place to simplify and bring it all together.

We deliver the single global platform that creates the foundation powering your success. Place infrastructure wherever you need it. Connect to everything you need to succeed. Seize opportunity with agility, speed and confidence.
Purpose
We protect, connect and power the digital economy.
Vision
Equinix will be the interconnection platform for the world's leading businesses.
Additional Culture Details
Customers COUNT on us to deliver on our commitments; Equinix is all about dedicated People holding each other accountable for superior execution; We VALUE a Culture of disciplined thought and action; At Equinix, we set high standards of Excellence; Our Passion to create an enduring great company is priority number ONE.

Our culture is at the heart of our success and it's our authentic, humble, gritty people who create the Magic of Equinix. They share a passion for winning and put the customer at the center of everything they do. Employees actively embrace "The Magic of Equinix" by understanding and representing our purpose, dream and culture. We play at the intersection of the greatest technology trends in the world. We are authentic, humble, gritty, informal and fun people who have a passion for winning. We believe that if we are a team that enjoys each other, trusts one another and is proud of where we work, we can sustain the Magic of Equinix.
Values
Open your mind, open your heart

Keep your mind and your door open; Listen to, understand and be balanced in your perspective; Show respect and have compassion; Embrace diversity in thought and contribution
Company Snapshots