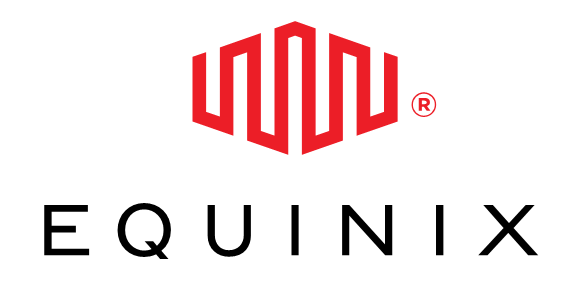 Equinix, Inc.
Equinix, Inc. Overview
Equinix, Inc. (Nasdaq: EQIX) connects the world's leading businesses to their customers, employees and partners inside the most interconnected data centers. In 40 markets across five continents, Equinix is where companies come together to realize new opportunities and accelerate their business, IT and cloud strategies.
Purpose
We protect, connect and power the digital economy.
Vision
Equinix will be the interconnection platform for the world's leading businesses.
Additional Culture Details
Customers COUNT on us to deliver on our commitments; Equinix is all about dedicated People holding each other accountable for superior execution; We VALUE a Culture of disciplined thought and action; At Equinix, we set high standards of Excellence; Our Passion to create an enduring great company is priority number ONE.

Our culture is at the heart of our success and it's our authentic, humble, gritty people who create the Magic of Equinix. They share a passion for winning and put the customer at the center of everything they do. Employees actively embrace "The Magic of Equinix" by understanding and representing our purpose, dream and culture. We play at the intersection of the greatest technology trends in the world. We are authentic, humble, gritty, informal and fun people who have a passion for winning. We believe that if we are a team that enjoys each other, trusts one another and is proud of where we work, we can sustain the Magic of Equinix.
Values
Open your mind, open your heart
:
Keep your mind and your door open; Listen to, understand and be balanced in your perspective; Show respect and have compassion; Embrace diversity in thought and contribution
Keep your promises
:
Be accountable and insist on it from others; Commit fully; Be trustworthy...you get more done when people trust you
Be an energy supplier
:
Be positive; Inspire others with your passions, make our ambition for Equinix infectious; Leave people better than you found them
Serve others
:
Think bigger than yourself; Advocate for our customers; Serve our communities
Find a better way
:
Set high standards of excellence & value disciplined execution; Foster creativity...expirement, fail fast, learn quickly; Be tenacious; Embrace simplicity & speed
Keep growing
:
Be a learner and a teacher; Fuel company growth through personal growth; Be invested in your development and we'll invest in you
Put we before me
:
Win as a team; Remember none of us is as smart as all of us; Be committed to each other's success as we are to our own Share the credit, shoulder the blame; Communicate with radical transparency; Collaborate unselfishly
Speak up, step up
:
Have the conviction to say what you think; Have the courage to take action; Recognize one person can make a difference
Awards
Top Workplaces Regional Awards
Company Snapshots