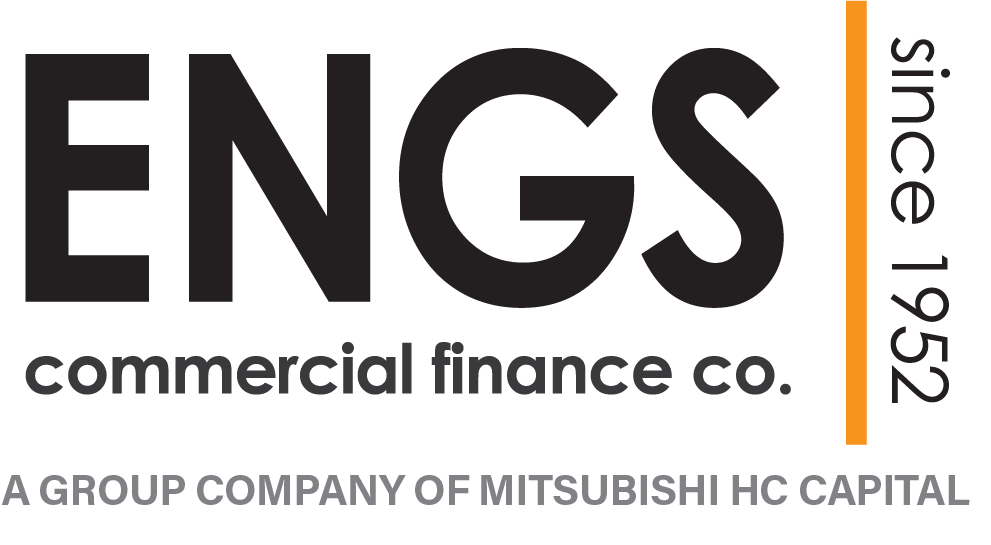 ENGS Commercial Finance Co.
ENGS Commercial Finance Co.
ENGS Commercial Finance Co. ("ENGS"), a member of Mitsubishi HC Capital Group ("MHC"), one of the largest and most respected brands in the world, is a market leading commercial finance company providing best-in-class, technology-enabled financing solutions to sellers and buyers of commercial equipment. ENGS is an industry expert committed to Service, Speed and Simplicity. The ENGS Digital FINTECH platform offers a 100% digital finance and service solution for greater efficiency and streamlined customer experience. Through ENGS Commercial Capital LLC, ENGS provides leading Working Capital products. ENGS is expanding its asset platform through non-lending businesses such as insurance solutions through ENGS Insurance Agency LLC. ENGS is also committed to supporting MHC's global social goals by delivering financing offerings in the renewable and alternative energy markets.
Purpose
•    Industry Specialization
•    Industry Leading Technologies & Processes
•    Industry Experienced Professionals
Mission
It is our mission to provide industry leading service and product offerings that add value to our clients.

We achieve this by:

•    Serving our Dealers, Distributors, Manufacturers and Customers with the best people, processes and technologies;
•    Promoting a culture where all members of our organization embrace the ENGS Values;
•    Ensuring our Dealers, Distributors, Manufacturers and Customers experience our value proposition (ENGS Moves Business Forward);
•    Earning the reputation of being "easy to do business with"; and
•    Delivering superior financial results to our shareholders.
Values
We strongly believe in and operate according to the following business values to develop our culture and enhance our brand:

Integrity: We uphold the highest standards of integrity in all our actions. We honor our commitments. We are true to our responsibilities and accurately report on all our activities.

Quality: We provide compelling products and unmatched service levels that deliver premium value to our customers.

Empowerment: We promote a positive, enriching work environment where our employees are empowered to make decisions and feel free to challenge the status quo for the betterment of our business and customers.

Will to Win: We are personally accountable and work through barriers and across disciplines with a Can do/Will do attitude to win in every aspect of our business.

Respect: We value and serve our co-workers, customers and communities.
Company Snapshots