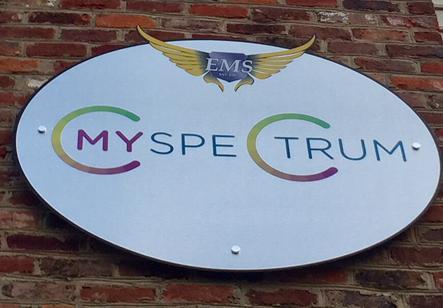 EMS Ventures: EMS of VA, MySpectrum Counseling & Coaching
EMS Ventures: EMS of VA, MySpectrum Counseling & Coaching
We offer comprehensive mental health services in new and innovative ways, with an emphasis on reducing the stigma associated with mental health and seeking help. We aspire to be a diverse and inclusive company, for both clients and our team.
Purpose
EMS Ventures is the parent company of EMS of Virginia and MySpectrum Counseling & Coaching. We are built with the purpose of providing comprehensive and personalized mental health, substance abuse, and wellness services for all Virginians.

EMS of Virginia provides community based mental health services to clients who have Medicaid. Services include Mental Health Skill-building, Intensive In-home Counseling, and Community Crisis Stabilization.

MySpectrum Counseling & Coaching provides outpatient therapy at our home office in North Chesterfield and Teletherapy throughout the Commonwealth of Virginia. All of our Therapists are Licensed Professional Counselors (LPC) or Licensed Clinical Social Workers (LCSW). We accept most insurance plans, including Medicaid, Medicare, Tricare, EAP plans, and most commercial or employer base insurance coverage. We also accept private pay for those who choose not to go through their insurance. MySpectrum works with those on the Autism Spectrum, Mental Health Spectrum, Substance Abuse Spectrum, Whole Life Spectrum, or anywhere in between. Our Therapists have many specializations to fulfill our goal of offering services across the continuum of life.
Vision
Our vision centers around the belief that the stigma surrounding mental health services should be reduced so that everyone feels empowered to get help. We believe that access to services should be seamless, open for everyone, and tailored to each person.
Mission
Every mind matters, providing mental health services to every person, every spectrum.
Additional Culture Details
We strive to provide a culture that is positive, fun, and engaging. We welcome and value diversity, ideas that challenge us to grow, and demonstrate authenticity in all that we do.
Values
Empowerment

Empowering individuals, families, couples, communities, and our team is core to who we are. We want everyone to know they belong when interacting with our organization, and as such, they have the ability to have a voice, impact change, and challenge us to be better while simultaneously, strengthening their own journeys.
Headquarters
North Chesterfield, VA
Employees
107 US Employees
Industry
Behavioral & Mental Health