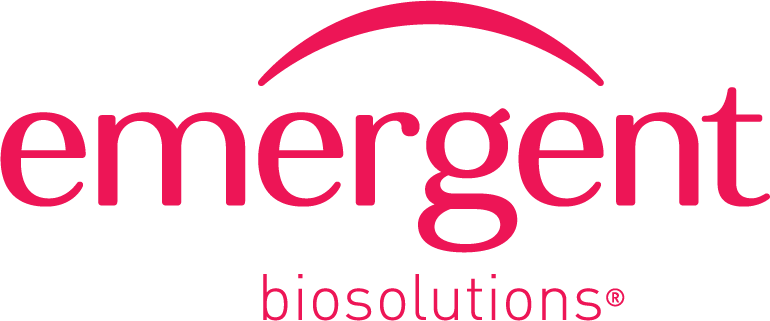 Emergent Biosolutions Inc
Emergent Biosolutions Inc
Emergent provides solutions that address public health threats. From manufacturing COVID-19 vaccines and therapeutics to producing NARCAN® Nasal Spray, our work is centered on protecting and enhancing life. Through social responsibility, we aim to build healthier and safer communities. We aspire to deliver peace of mind to our patients and customers so they can focus on what's most important in their lives. In working together, we envision protecting or enhancing one billion lives by 2030.
Purpose
We deliver peace of mind in an uncertain world.
Vision
To become a Fortune 500 global life sciences company recognized for protecting and enhancing life, driving innovation and living our values.
Mission
Emergent's mission is simple - to protect and enhance life.
Additional Culture Details
Emergent values the perspectives each employee brings to their role and their diverse contributions to helping us achieve our mission − to protect and enhance life. We are committed to working together toward our vision of protecting one billion lives by 2030.

We ensure connectivity with colleagues, across the globe, from our various locations and sites, and in the current work from home environment many are currently working in. We have a new program, About Me, where colleagues can share profiles, accessible by all, that tout their current projects, lesser-known skill sets and personal passions to allow people connect on a personal level and find support.

We push the bounds of innovation and challenge all our employees to do the same. One way we do this is through our Innovation Grand Challenge, where we invite employees across the company to participate in a summer-long challenge promoting innovation and creative thinking.
We engage our employees through open forums and host opportunities for small group discussions with executives. Through our No Agenda Required meeting series, executives take turns hosting and answering employee questions and no subjects are off the table.

We strive to create an environment that is professionally and personally rewarding by offering challenging work and projects for individual and team contribution opportunities for professional and personal development. Our motto this year has been We Go, and we believe, When We Grow, We Go.
Values
STAND SHOULDER TO SHOULDER no matter what

We combine our best thinking and communicate openly to support each other
Company Snapshots