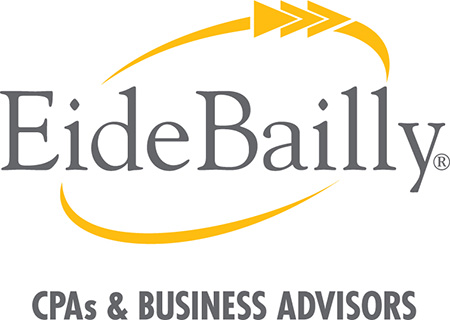 Eide Bailly LLP
Eide Bailly LLP
When you work with Eide Bailly, your experience will be different than working with other CPA and business advisory firms. Our professionals deliver genuine and insightful advice, and strive to become your trusted business advisors. Founded in 1917, Eide Bailly is a Top 25 CPA Firm in the nation, with 33 offices in 14 states. Our clients benefit from local, personal service and, at the same time, enjoy access to nearly 2,000 professionals with diverse skill sets and experiences.
Purpose
Provide clients an experience where they feel understood, connected and confident.
Vision
One firm united | Double the size in five years | Firm of choice for closely held businesses | Remain a top 25 CPA firm | Employer of choice
Mission
Serve passionately and intelligently. Add value to stakeholders. Grow our Firm.
Additional Culture Details
Caring for our external and internal clients with a passion to go the extra mile.
Respecting our peers and their individual contributions.
Conducting ourselves with the highest level of integrity at all times.
Trusting and supporting one another.
Being accountable for the overall success of the Firm, not just individual or office success.
Stretching ourselves to be innovative and creative, while managing the related risks.
Recognizing the importance of maintaining a balance between work and home life.
Promoting positive working relationships.
And, most of all, enjoying our jobs...and having fun!