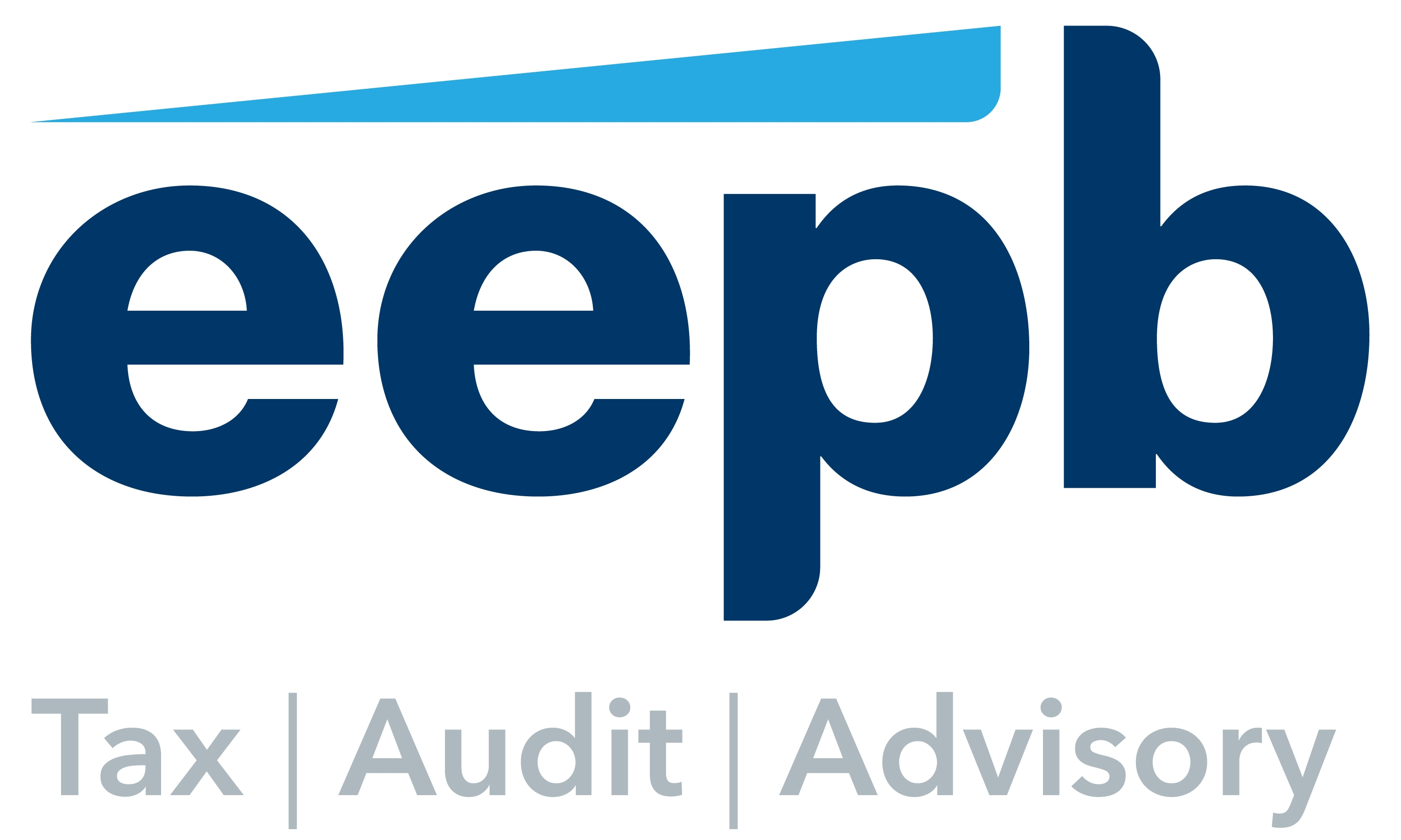 EEPB Tax | Audit | Advisory
EEPB Tax | Audit | Advisory
EEPB, founded in 1987, is a Top-20 accounting firm headquartered in Houston, Texas. EEPB serves clients across the US and the world. EEPB named Best Places to Work, by the Houston Chronicle; Best Accounting Firms to Work, by Accounting Today; Top 300 Accounting Firm In America, by Inside Public Accounting; #18 fastest Growing Firms In America, by Accounting Today; #2 Best Accounting Firms for Women in America, by Accounting Today. EEPB provides Tax, Audit & Advisory in Oil & Gas, Real Estate, Professional Services, Manufacturing, Distribution, and Healthcare.

Today, EEPB continues to invest in the future expanding its experienced, dedicated, and highly skilled team of professionals who believe in providing top quality service and adding value. For more information, please visit EEPB's website at http://www.EEPB.com
Purpose
"To Help Our Clients Build A Great Business"
Vision
EEPB is a "Next Generation Firm" transferring knowledge to our next generation of leaders.
Mission
"Our Expertise Drives Your Success"
Additional Culture Details
Our culture emphasises our staff's longevity with EEPB. We go out of our way to ensure the staff needs are met. We focus on employee work-life balance; offering flextime, PTO, and off-site events that include all employees. Our EEPB softball team is [also] ranked #1!
Values
EEPB Core Values:

Trust
Loyalty
Integrity
Passion
Quality