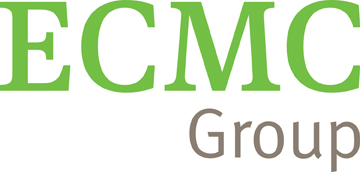 ECMC Group
ECMC Group
ECMC Group is a nonprofit corporation focused on helping students succeed by creating, providing and investing in innovative educational opportunities. Headquartered in Minneapolis, ECMC Group and its family of companies are focused on advancing educational opportunities through financial tools and services; support for postsecondary access, persistence and completion; and impactful and mission-aligned funding for innovative programs to help students achieve their academic and professional goals and to address the future of work.
Purpose
The ECMC Group enterprise consists of many different disciplines all focused on one vision—empowering underserved communities to thrive through education. Our employees firmly believe in our mission of helping students succeed and never fail to develop new, creative ways to live out that mission through their corporate citizenship and community service. We also are committed to ensuring our diverse, inclusive and equitable culture is built on a strong sense of belonging, where everyone feels seen, heard and encouraged to show up as their authentic self.
Mission
ECMC Group's mission is to help students succeed by creating, providing and investing in innovative educational opportunities.
Additional Culture Details
ECMC Group believes in furthering its positive impact in our communities through service, charitable giving and good corporate citizenship. Our employee volunteer rate is consistently higher than the national average.

We also aim to support the total wellbeing of our employees in a number of ways:
•    Virtual fitness classes through WellBeats
•    Wellness program through Virgin Pulse that allows employees to complete goals and earn money toward their Health Savings Account
•    Webinars and virtual discussions around wellbeing topics including finances, mental health, stress awareness, physical wellness and more
•    Employee network groups and affinity groups for employees to gather and connect on topics of importance to them, from Diversity, Equity and Inclusion to personal interests and hobbies
•    Employee Assistance Program with 24/7 support

In addition, we provide employees with education benefits including student loan reimbursement and tuition reimbursement as well as educational scholarship opportunities to support their education and career goals.