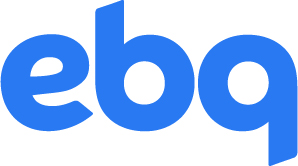 EBQ
EBQ
EBQ provides services to help organizations scale.
Purpose
We provide services that help companies scale.
Vision
We are a customer-driven and employee-focused organization that believes in real-time meritocracy and strive to create sustainable growth for our customers and our organization.
Mission
We believe our customers deserve our best efforts and that our employees deserve opportunity for growth.

We know that our company will be successful if we remain true to these beliefs.

We work to be what we believe.
Additional Culture Details
Our company is an inclusive, diverse, talented, and driven group of individuals. Although we come from different backgrounds, we are a family. Recognized based on the merit we provide, we don't stop due to failure or mistakes, rather, we take these lessons and push forward. We work hard to balance our business needs while providing our people with the work/life balance they deserve.
Company Snapshots