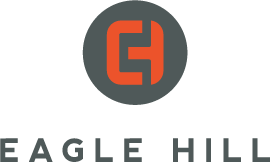 Eagle Hill Consulting
Eagle Hill Consulting
Eagle Hill Consulting is a woman-owned business that provides management consulting services in the areas of Strategy and Performance, Talent and Change. Eagle Hill works with a range of public, private, and non-profit organizations in the Washington, D.C., Seattle and Boston metropolitan areas. Eagle Hill partners with clients to design and direct their future in a way that drives results.
Purpose
Eagle Hill helps clients unlock the power of their people to drive organizational success.
Vision
To be the gold standard of management consulting.
Mission
Eagle Hill is committed to providing unconventional management consulting services in the areas of Strategy & Performance, Talent, and Change. A leading authority on employee sentiment, we deliver innovative solutions to financial services, technology, media & entertainment, health & life sciences, nonprofit and governments across the United States.
Additional Culture Details
At Eagle Hill there is a community of consultants, rather than a traditional consultancy. Our culture and approach with clients is rooted in a strong sense of relationships and collaboration. Eagle Hill's environment for employees is supportive, not driven by internal competition. We believe that a culture that provides real work-life balance and an outstanding employee experience is the best way to deliver extraordinary management consulting results to our clients. This culture is what continues to drive Eagle Hill's growth and success.
Values
Family

We foster a supportive environment that nurtures the "whole individual" – personal and professional.
Company Snapshots