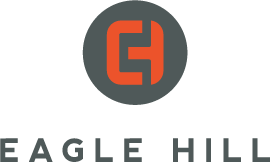 Eagle Hill Consulting
Eagle Hill Consulting
Eagle Hill Consulting is a woman-owned business that provides management consulting services in the areas of Strategy and Performance, Talent and Change. The company consists of over 200 consultants continues to expand its footprint across a range of public, private and non-profit organizations in the Washington, D.C. metropolitan area and across the nation. The success of the firm speaks for itself, considering its 50% average growth rate over the past 5 years with 90+ clients reporting 100% satisfaction. Eagle Hill takes pride in an "unconventional" experience for its clients and employees alike, and even as the company grows, we strive to maintain a small-firm environment with a commitment to open communication, impact-focused work, and great work/life balance.
Additional Culture Details
Eagle Hill's founders broke from the pack of large, traditional consulting companies to establish a community that is truly collaborative. We put relationships first—and not just our relationships with clients. We know that fostering a true team-oriented environment plays a crucial role in delivering the best possible work on every project, every time.
Values
Family

We foster a supportive environment that nurtures the "whole individual" – personal and professional.
Company Snapshots