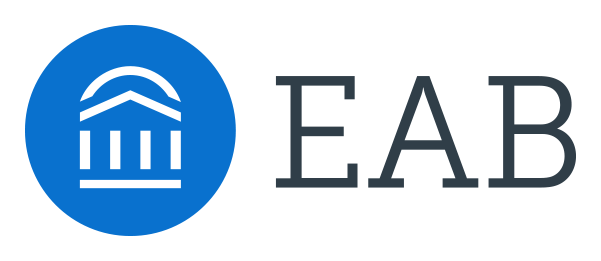 EAB
EAB
At EAB, we are data enthusiasts and dreamers, researchers and problem-solvers, technologists, and innovators. We partner with more than 2,500 universities, community colleges, and K-12 districts to support students from enrollment to graduation. We also partner with more than 450 of the world's best-known companies, helping corporate and education leaders collaborate to close equity gaps in education and the workplace. We work with each organization differently, tailoring our portfolio of research, technology, DEI, and marketing and enrollment solutions to meet the unique needs of every leadership team, as well as the students and employees they serve. Learn more at eab.com.
Purpose
Across the student lifecycle and beyond, EAB partners with education and corporate leaders to accelerate progress and drive results across five major areas: enrollment, student success, institutional strategy, data analytics, and diversity, equity, and inclusion.
Vision
We believe that we can change the world—with our partners, we are improving education and thereby strengthening communities across the nation and around the globe. Our company's impact now extends beyond education and into the workforce with our best-in-class DEI solutions. What guides all our work and inspires our more than 1,800 colleagues is a firmly held belief in the power of education to transform student lives, help communities thrive, and make our society more equitable.
Mission
At EAB, our mission is to make education smarter and our communities stronger.
Additional Culture Details
EAB is a special place to work. You'll find motivated employees, growth opportunities, and a deep commitment to our partners. We pride ourselves on hiring the best people—not just for the job, but for the firm and the future of education.
Values
Relentlessly Committed to Success

We define our success by the success of our partners, working persistently towards shared goals and celebrating shared victories.
What employees are saying
We live up to our mission of making education smarter and better in our communities.
My coworkers are supportive, honest and straightforward. Leadership is transparent and thoughtful about decision-making. Everyone seems genuinely to have our clients' best interests at heart at all times.
It has offered me the flexibility I need to be a full-time employee, while balancing family life with my children.
I am trusted to do my best work and recognized when I do my best work
People genuinely care about your growth and want to see you win. We all celebrate one another and it encourages us to do better each and everyday.
I get to spend every day helping enrollment leaders across the country achieve their goals.
Company Snapshots