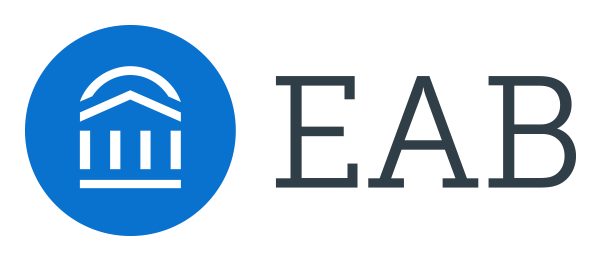 EAB
EAB
At EAB, we are data enthusiasts and dreamers, researchers and problem-solvers, technologists and innovators. We harness the collective power of more than 1,900 schools, colleges, and universities to uncover proven solutions and transformative insights. And since complex problems require multifaceted solutions, we work with each school differently to apply these insights through a customized blend of research, technology, and services.

Our firm has a 40-year tradition of delivering exceptional service and results. And although the way we serve education has evolved, our mission—making education smarter and our communities stronger—has endured. The story of EAB is intertwined with the story of each school we serve—together we are safeguarding and improving education so students have the opportunities they want and deserve.
Values
Relentlessly Committed to Success

We define our success by the success of our partners, working persistently towards shared goals and celebrating shared victories.
What employees are saying
We live up to our mission of making education smarter and better in our communities.
My coworkers are supportive, honest and straightforward. Leadership is transparent and thoughtful about decision-making. Everyone seems genuinely to have our clients' best interests at heart at all times.
It has offered me the flexibility I need to be a full-time employee, while balancing family life with my children.
I am trusted to do my best work and recognized when I do my best work
People genuinely care about your growth and want to see you win. We all celebrate one another and it encourages us to do better each and everyday.
I get to spend every day helping enrollment leaders across the country achieve their goals.
Company Snapshots