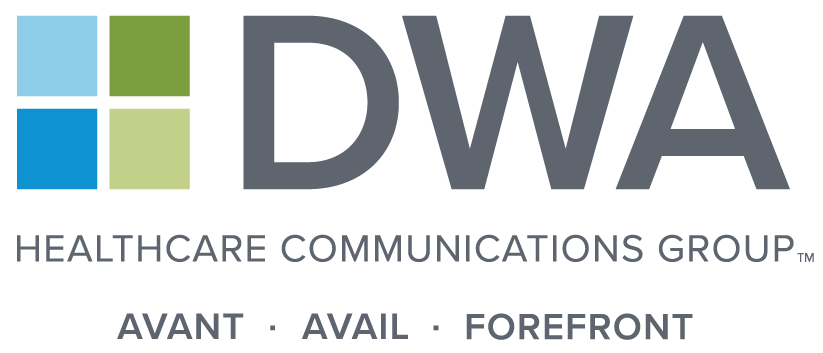 DWA Healthcare Communications Group
DWA Healthcare Communications Group
DWA Healthcare Communications Group is an award-winning leader in the development and dissemination of promotional and nonpromotional medical education and healthcare marketing strategies for pharmaceutical, diagnostic, and biotechnology clients. Founded and led by Deborah B. Wood, DWA is a Certified Women's Business Enterprise that executes hundreds of national and international activities every year in a variety of formats, continually raising the bar as a trusted, caring, and effective innovator in delivering superior medical and healthcare communications and education throughout the industry. Each individual in the organization contributes to our thought-provoking, engaging, and dynamic activities, creating individual, team, and company-wide success. Our corporate culture is grounded in our core values: honorable, healthy, hungry, humble, and smart. Character and integrity guide interactions with team members, customers, and partners. Keeping in mind our core values with every action empowers employees to role-model behavior within the community.

DWA HCG is the parent company to Avant Healthcare, AVAIL Meeting Planning and Speaker Bureau, and Forefront Collaborative.
Purpose
Our purpose is to provide the value and quality of the patient experience through medical education.
Mission
The mission of DWA and its family of companies is to be our clients' most valued partner in the education of healthcare professionals through a compassionate culture, collaboration between strategy, science, and creativity, and a united commitment to excellence.
Values
Honorable

We exemplify ethical business practices. We are 100% accountable…and take responsibility for our actions. We own up to our own mistakes.
Company Snapshots