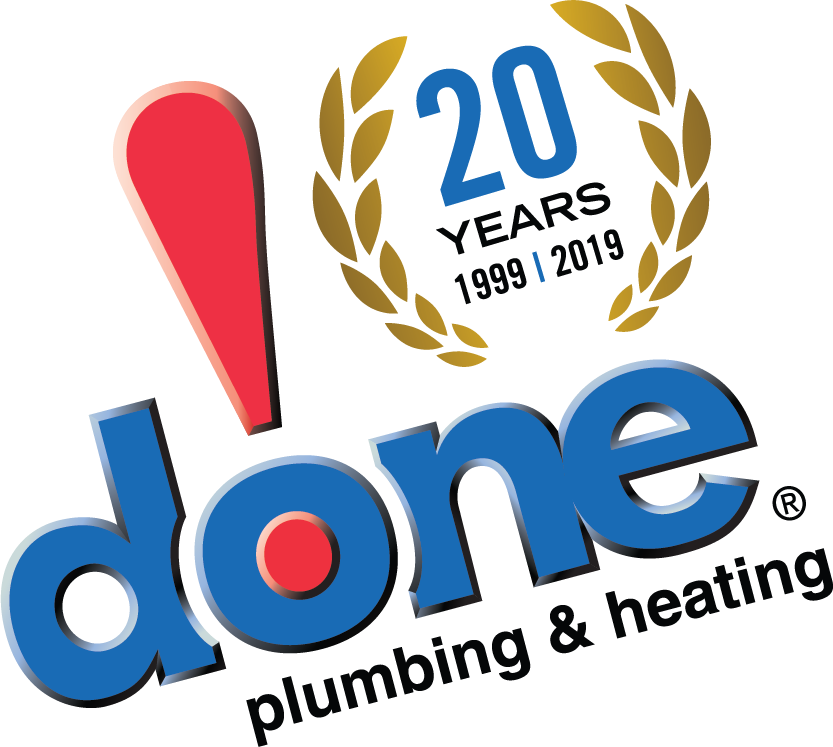 Done Plumbing & Heating
Done Plumbing & Heating Overview
We provide plumbing, drain cleaning, heating and air conditioning service to the Denver Metro area, including residential and commercial properties.
Mission
We serve our customer's needs with high quality products, industry leading craftsmanship, and a superior level of customer service. We will attract and retain friendly, courteous and knowledgeable people and foster an environment throughout our company of openness and trust which empowers all of us to contribute to our full potential. We are committed to operate our business as a valued neighbor in the communities in which we serve. Integrity and honesty are essential and we will not compromised.
Values
Exceptional Service

"Good enough" will never be good enough – not for our customers, and not for our business.

Unquestionable Integrity

We don't just talk about "Doing the right thing" – we live and breathe it every day, on every call. Our business is grown through customer loyalty and repeat customers – not price gouging or dishonesty.

People-First Philosophy

There's a reason we've been named one of the Denver Post's Top 100 Workplaces for 2 years in a row. When you value your people and give them the opportunity to reach their potential, the result is better work, better service and a stronger team.

Commitment to Community

We are not just a business – we are friends, families and neighbors. We have a responsibility to give back to the communities who make our work possible.
Awards
Top Workplaces Regional Awards
Company Snapshots