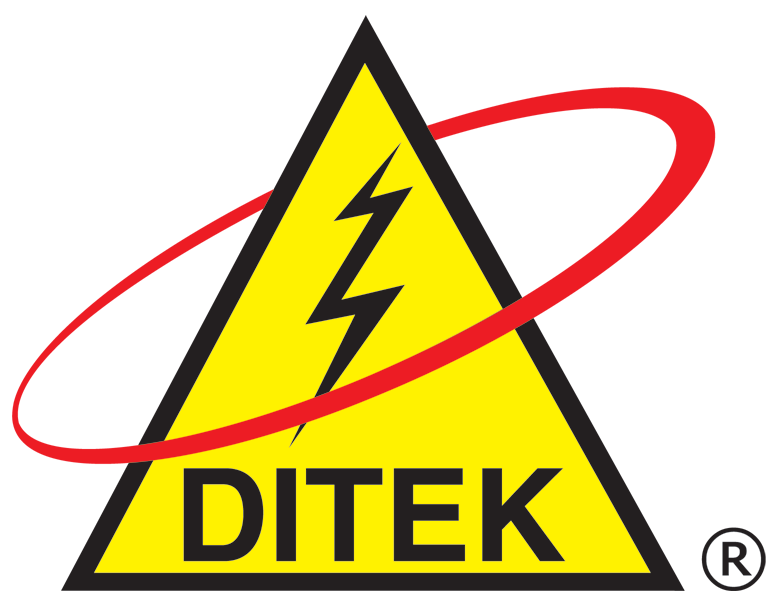 DITEK Corp
DITEK Corp
Robert (Bob) McIntyre founded DITEK in 1988 in Largo, FL. DITEK has since become the gold standard in quality surge protection, UPS solutions and networking hardware for the commercial and industrial market. We have led the industry in the design and manufacturing of reliable and durable products for over 30 years, keeping vital business systems functioning and communicating at all times, while preventing the escalation of problems caused by a surge, spike or loss of power. At our 50,000 sq. ft. facility our highly trained workforce utilizes state-of-the-art equipment and lean manufacturing methodologies to streamline manufacturing processes and reduce cost, resulting in price competitive, quality products built-to-order and delivered on-time.
Purpose
To provide jobs in America to support our employees, their families and our community.
Vision
To be a global industry leader of innovative technology and power quality solutions.
Mission
Our mission is to deliver reliable and innovative solutions for our global partners to support their evolving technologies. We do this by embracing diversity and fostering new ideas to promote a highly engaged workforce.
Additional Culture Details
DITEK believes that our employees are the heart of our business and is committed to fostering a company culture that respects diversity and encourages employees to reach their full potential. We consider employees to be one of our most valuable resources and every employee plays an important part on our winning team, whether they have just joined our workforce or have been employed with DITEK for a long time.

Our continued success comes through the hard work, perseverance and dedication of our employees. Our DITEK community is a family and we take pride in celebrating important events together, including birthdays, service anniversaries, and various holidays with food, games, prizes, and fun activities.
Values
Respect

We maintain and promote a positive attitude and we are respectful to each other.