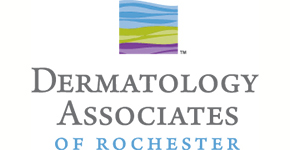 Dermatology Associates of Rochester
Dermatology Associates of Rochester
Dermatology Associates of Rochester is proud to be a woman owned business and has been serving the Rochester community since 1986. We treat over 26,000 medical patients per year. We opened our dedicated cosmetic practice, the Center for Aesthetics & Anti-Aging in 2017. Since then, we have increased our service offerings, grown our practice by 10 team members and have serviced an additional 7,000 patients annually.
Mission
We seek to enrich the lives of our patients, employees and members of our community through the delivery of unparalleled, individualized care with attention to health, wellness and education.
Additional Culture Details
We strive to achieve results for our patients and have mastered a results driven approach to patient care.

We are discerning in who we add to our team and take pride in the team members who join us. We utilize analytic tools to best communicate with each other and to ensure team members are actively engaged in their role within the practice.

We encourage our staff to find the right work-life balance in such a way that they are "happy to go to work and happy to go home."

We strive for a culture with open communication where every team member has equal access to practice leadership. In addition our staff benefit from weekly team leader meetings, monthly staff meetings and quarterly 1:1 evaluations.
Values
Do The Right Thing

…even when no one is looking. Being good, ethical, and honest builds a rock-solid foundation for trust. To achieve consistently outstanding results in the day-to-day experiences and care we deliver to each other and our patients, trust is critical. As a result, we empower our team to always do-the-right-thing.
Company Snapshots