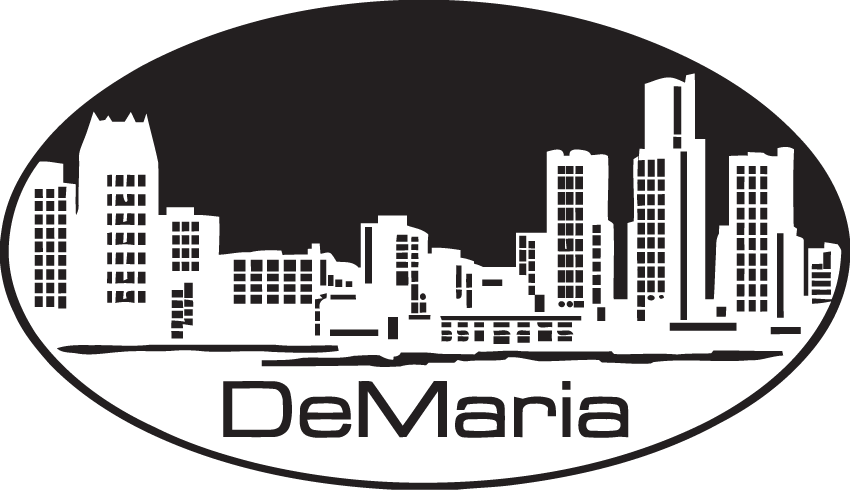 DeMaria Building Company, Inc.
DeMaria Building Company, Inc.
DeMaria was founded in 1969, by Joseph A. DeMaria, Sr. and Richard DeMaria. Beginning as a general contracting company in Detroit with less than 10 employees, DeMaria is now a leading construction management corporation employing over 100 professionals throughout southeast Michigan. Crain's Detroit Business ranked DeMaria as the 12th largest construction firm in Michigan, with annual revenues exceeding $100M. DeMaria's steady growth over the years has enabled the construction of more sophisticated buildings through various methods and services: Construction Management; Design/Build; General Contracting; Program Management; Pre Construction; Value Management.
Purpose
DeMaria is in the business of building relationships with clients, partners, and employees. Our methods are rooted in teamwork and collaboration. We believe that the ultimate key to our corporate success is the advancement of talented employees.
As a family-owned business, DeMaria encourages a friendly, open door environment with approachable management who encourage communication throughout the company and with clients and partners. The company has many employees who have other family members working for DeMaria. This focus on communication and relationship building keeps every employee dedicated to the mission and values of DeMaria.
Vision
Employees join DeMaria because they embrace our four core values: a positive attitude, relationship-focused, results-driven, and a commitment to quality. These values are conveyed to clients and partners through the work that each person does on behalf of DeMaria. Our high-quality, value-driven effort strengthens our business relationships and has clients and partners returning again and again to work with us.

Positive Attitude
Everyone at DeMaria chooses to have a positive attitude and take a "can do" approach to their work.

Relationship-Focused
Our attention to relationships means we give customers personal service that goes above and beyond what our competitors provide.

Results-Driven
We do whatever it takes to get a job done and we hold ourselves personally accountable for our work.

Commitment to Quality
We at DeMaria want to do a job right the first time and are devoted to continuous improvement.
Mission
DeMaria's core focus includes: OUR PASSION - Helping clients realize their vision; OUR NICHE - relationship-based opportunistic construction
Additional Culture Details
Innovative, Core Procedures, Personal Service. Helping Clients realize their Vision
Values
Relationship Focused

Personal Service, Exceed Customer Expectation, No hassle approach, Make their day
Company Snapshots