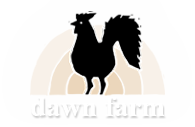 Dawn Farm
Dawn Farm
Dawn Farm's Community of Programs helps addicts and alcoholics achieve long term recovery by identifying and removing barriers that prevent them from joining the recovering community.
Purpose
Our plainspoken ideal has always been the same―to be the place where addicts and alcoholics could go for help, regardless of their drug of choice or ability to pay for treatment.
Vision
Remove barriers so all addicts and alcoholics can achieve longterm sobriety while being actively embraced by the recovering community.
Mission
The goal of Dawn Farm is to assist addicts and alcoholics in achieving long term recovery.

Dawn Farm will identify and remove barriers that prevent addicts and alcoholics from joining the recovering community.
Additional Culture Details
We love what we do--because it is important. We hire compassionate, dedicated and kind individuals. We pride ourselves on open communication between all members of our organization. We work together to ensure the highest level of care and the best possible outcome for each of our clients.