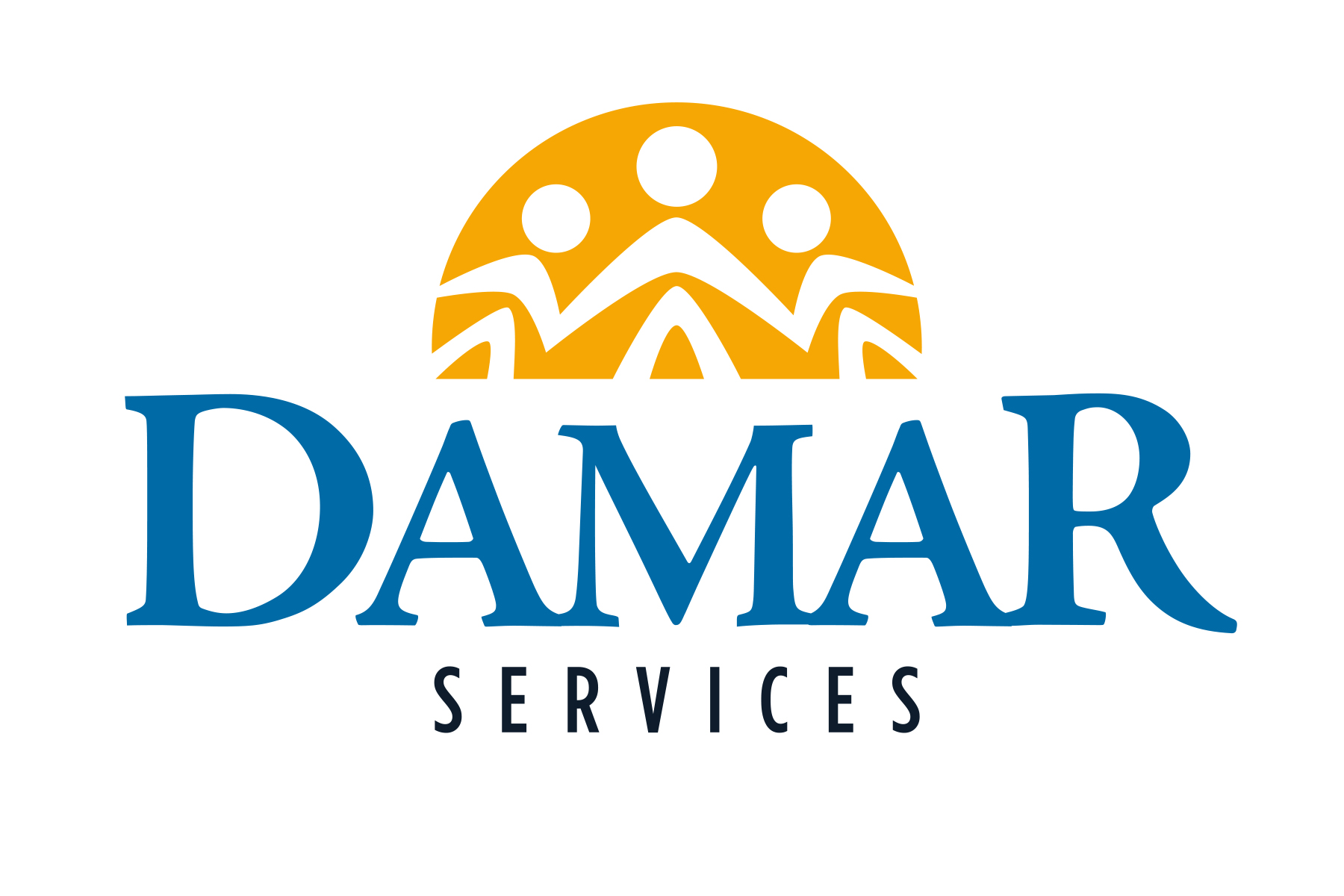 Damar Services, Inc.
Damar Services, Inc.
For more than 50 years, Damar has been helping children and adults with autism and other developmental, behavioral, and intellectual disabilities live their own remarkable lives. Damar offers services to a range of people living with developmental and behavioral disabilities, from toddlers to senior citizens…from people with the mildest of symptoms to those with the most pronounced disabilities…from diagnosis through treatment and beyond.

Damar has never lost sight of the fact that developmental and behavioral disabilities never affect just one person...they affect entire families. And so, even as it has become a national leader among organizations serving children and adults with developmental and behavioral disabilities, Damar continues its commitment to serving both its clients and the families and caregivers who surround them.
Purpose
Damar is an extremely mission-driven organization, truly committed to building services around our clients and families. No two solutions are alike, because no two people are alike. It takes a special kind of person to work with Damar.

Many of us came here because we were connected to the mission by a family member or friend. People who've dealt with development disabilities in their own lives understand what we do and why we do it. They know what it's like to build a partnership between professional caregivers and families.

But no matter how we got here, we've all become connected to Damar's mission, because we see remarkable things happen every day. We're all passionate about helping our clients gain and maintain more independence.

It's difficult work. But when we grasp the end goal, it's remarkably rewarding.
Vision
Damar's vision is to extend our world class and innovative services into communities of greatest need.
Mission
We build better futures for children and adults facing life's greatest developmental and behavioral challenges.
Additional Culture Details
At Damar, our responsibilities vary, but we all spend each day serving people living with the most challenging developmental, behavioral, and intellectual disabilities. It's amazingly rewarding work and we're always looking for others who are ready to make a difference.

"This isn't just another job – at Damar, you have the chance to help change lives for the better! In that, you'll find purpose in being a part of something bigger than yourself."
Dr. Jim Dalton, President and CEO, Damar Services Inc.
Values
Our Deepest Held Beliefs

We are believers.
We provide quality care.
We value communities & partnerships.
We are a team.
We innovate & change as needs change.
We persevere & never give up.
Company Snapshots