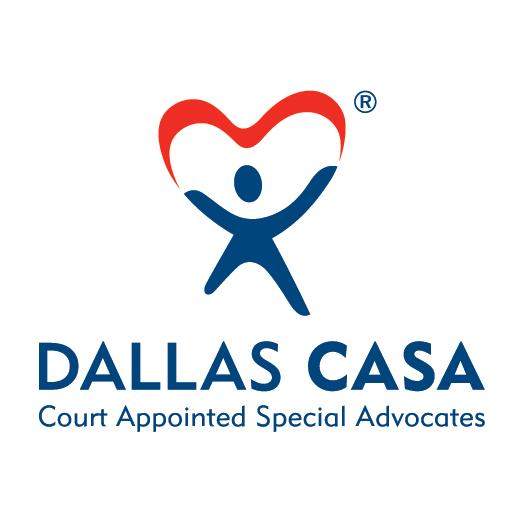 Dallas CASA
Dallas CASA
Dallas CASA is a nonprofit organization advocating for the best interests of child victims of abuse and neglect living in the protective care of the state.
Purpose
Judges appoint Dallas CASA volunteers to advocate for the best interests of child victims of abuse or neglect who have been removed from unsafe homes and are living in the protective care of the state. CASA volunteers are trained and supervised to gather information and make recommendations that help judges decide the best possible outcome for the children. CASA volunteers get to know the children, review records, research information and talk to everyone involved in a child's life — social workers, attorneys, parents, teachers and family members. For CASA volunteers, the ultimate goal is to help ensure that all of the children in protective care find safe, permanent homes where they can thrive. Some children reunite with parents or relatives, while others make a connection with adoptive parents. For many children, a CASA volunteer is the only constant during a frightening, uncertain time. Few volunteer roles have such a critical and immediate impact on the life of a child as that of a CASA volunteer.

Last year, 1,539 volunteers served 3,113 children in Dallas County and provided 758,900 aggregate days of volunteer service. Since the inception of CASA advocacy in 1980, Dallas CASA volunteers have helped thousands of children have safe, permanent homes.
Vision
We envision a day when all children experience safe and enriching childhoods and grow into strong and capable adults.
Mission
Dallas CASA protects children, restores childhoods, and helps child victims of abuse and neglect achieve their full potential.
Additional Culture Details
Dallas CASA encourages a work environment that is open and respectful all, and believes in equality of opportunity and the strength of representing in our staff, volunteers and board, a diversity of race, ethnicity, age, gender, gender identity, gender expression, sexual orientation and experiences. Dallas CASA believes in an inclusive culture where every voice matters and each team member feels a sense of belonging.
Values
C-H-I-L-D-R-E-N

Dallas CASA is committed to serving the well-being of children with the highest level of quality in all aspects of our organization.
Company Snapshots