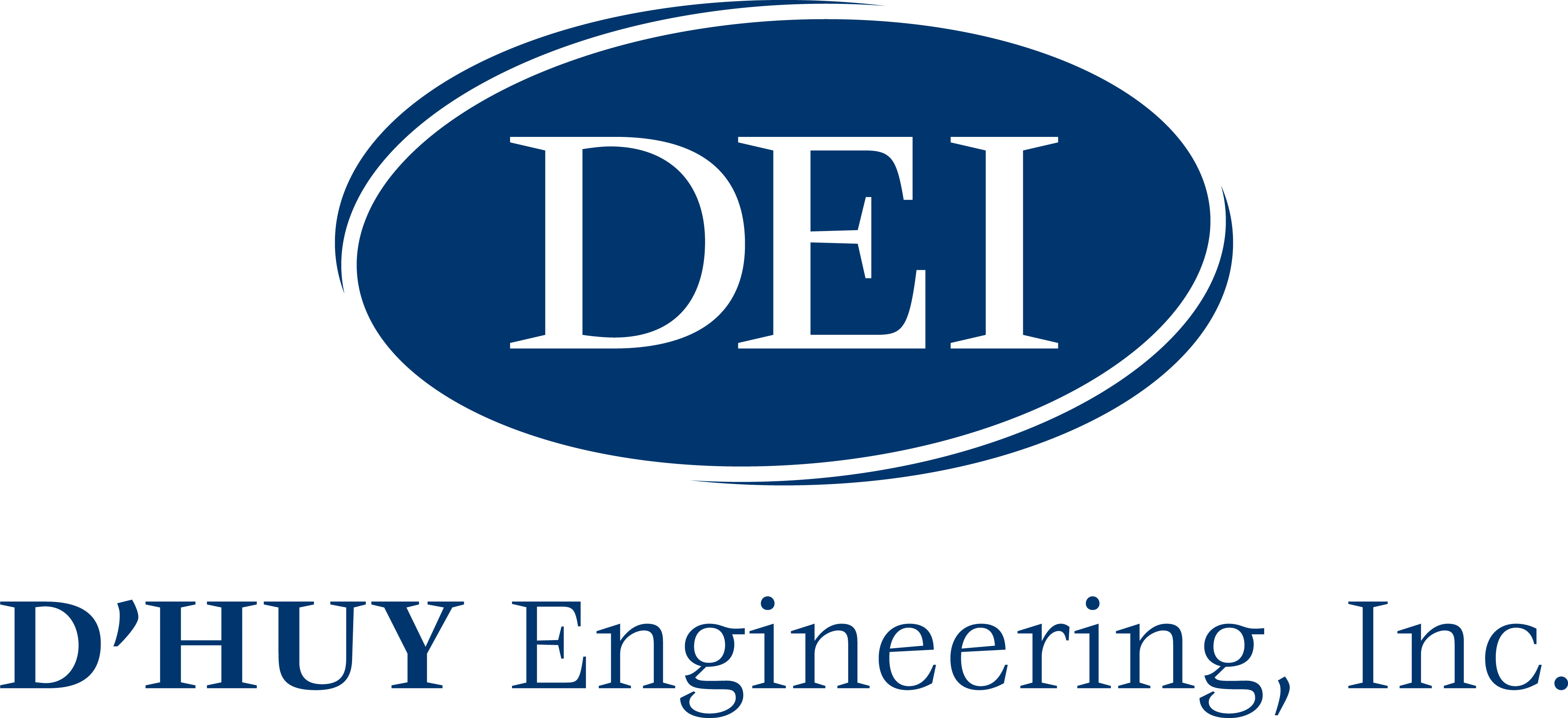 D'Huy Engineering, Inc.
D'Huy Engineering, Inc.
In short, D'Huy Engineering gets projects BUILT. Our team brings decades of practical experience and a unique combination of personnel that are trained to manage and guide the preliminary conceptual planning, schematic design, budget preparation, final design and construction of projects of all shapes and sizes. Large public facilities, such as schools, form the core of our business. But we are just as comfortable and proficient driving projects at industrial facilities, water/wastewater treatment plants, fire stations, and colleges.
Purpose
Continuously Demonstrate Excellence Leadership and Teamwork with Passion and Intregrity
Vision
Peace of Mind for the Places you..Live, Work, Learn, & Play.
Mission
We are in the business of being the very best professional services firm helping our clients minimize the risks inherent in the design and construction process. This is achieved through offering a comprehensive range of services to support our clients during every phase of a project, and providing diverse personnel that are exceptionally qualified, experienced and passionate.
Additional Culture Details
D'Huy Engineering celebrated its 45th year in Bethlehem in 2021. Our staff are members of numerous civic organizations, our company leadership is very active with local economic development organizations and over the years our company has contributed towards various events in the Lehigh Valley. In fact, you can see a stage that was paid for and built by D'Huy employees at the Leiderplatz each year at Musikfest. We also constructed a number of huts that are used on Bethlehem's Main Street during the holiday shopping season.

D'Huy offers a comprehensive benefits package including a full suite of wellness services (medical, dental, and vision), retirement planning (simple IRA with a percentage of company match), and time off (holidays, personal days, vacation and sick time). Most importantly, we provide a flexible work schedule designed to allow each of our employees to find the right work-life balance that meets their personal situation. D'Huy highly values professional certifications, as well as continuing education, and supports each of its employees with their professional development.
Company Snapshots