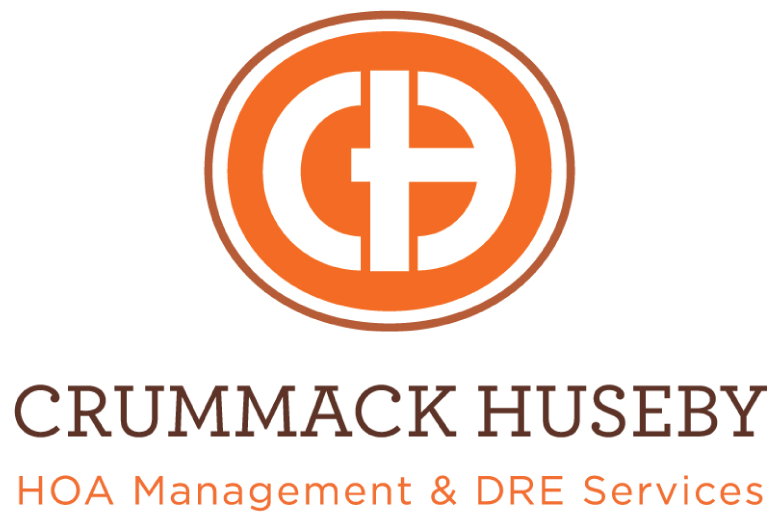 Crummack Huseby Property Management Company
Crummack Huseby Property Management Company
Based in Lake Forest, California, Crummack Huseby manages diverse HOAs and master-planned communities in Southern California. Through their collaborative and customized approach, they have added value to communities by working with HOAs, homebuilders, and land developers. Crummack Huseby's personalized philosophy of community management has allowed them to successfully discover and develop one-of-a-kind programs for new and existing communities. They offer professional business planning, governance, community management, financial-only management, planning, and forecasting services for community associations throughout California. Founders Sandy Huseby and Margo Crummack each have more than 30 years of experience in Common Interest Development (CID) Management. Crummack Huseby is a certified AAMC® company, highlighting its focus and commitment to delivering total customer satisfaction.
Purpose
Be insightful. Be in-person. Be invaluable
Vision
We are here to launch an evolution
in community management.
Our talent, services, and solutions
break through the crowd and the clutter
with bold ideas and an elegant approach.
We are real, authentic, and passionate
about what we do, connecting
with people on every level.
Once you see us, you'll never forget us
...and we never forget you either.
Additional Culture Details
Employees are a top Priority – We are committed to the hiring, training, and developing key talent through our internal leadership development programs.
We have a winning culture where we embrace critical thinkers and empower growth and autonomy.
The company focus is on relationship building and team collaboration.
Values
Mutual Respect

Assume Positive Intent - Work from the assumption that people are good, fair, and honest and that the intent behind their actions is positive.
Company Snapshots