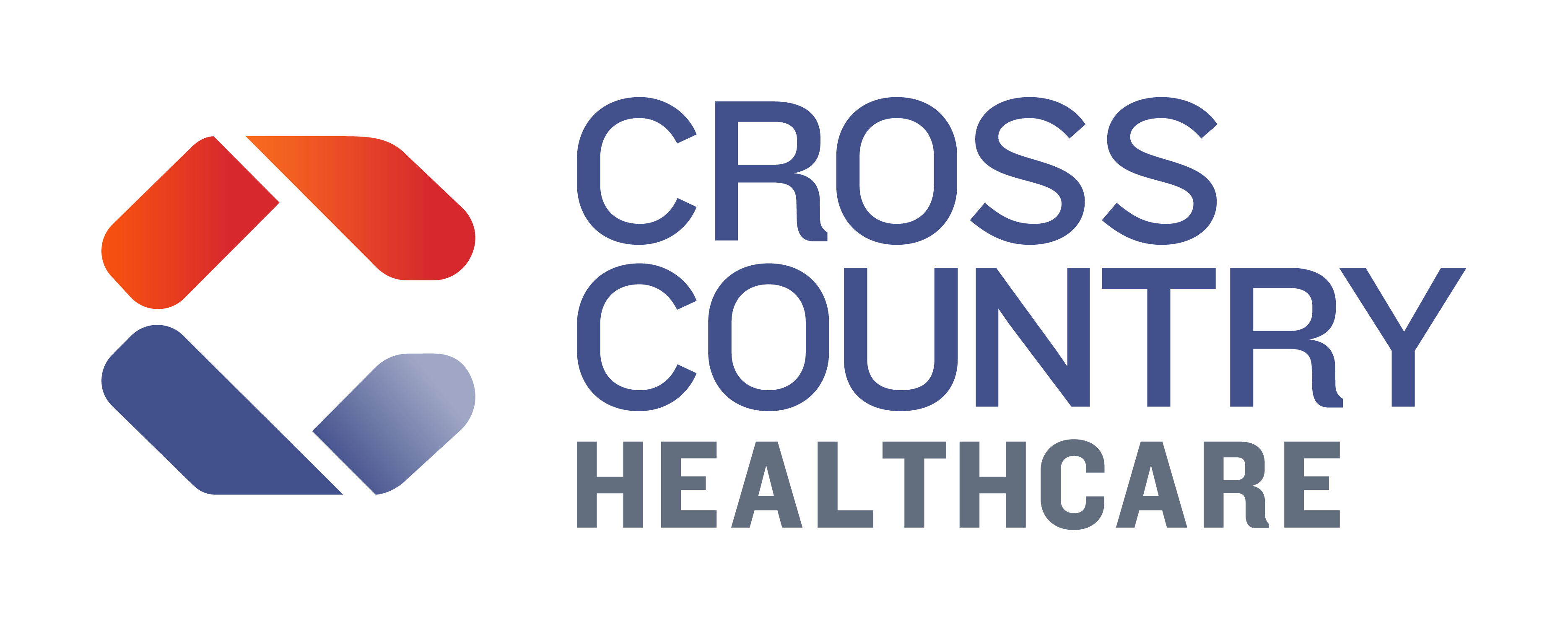 Cross Country Healthcare, Inc.
Cross Country Healthcare, Inc.
Purpose
Cross Country Healthcare was co-founded in 1986 by CEO Kevin Clark. At the time, Kevin and his partners transformed the industry by introducing innovative marketing initiatives, cutting-edge technology and a laser-focus on delivering clinical excellence for healthcare professionals. With an entrepreneurial spirit leading the way and innovation driving the solutions delivered, Cross Country changed the industry and what healthcare professionals came to expect.

This drive and commitment are what, for more than 30 years now, have made Cross Country the trusted partner to thousands of nurses, allied health professionals and advanced practice and physician professionals as well as leading acute and post care health systems and hospitals across the nation.

As the industry pioneer, Cross Country Healthcare continues to take the lead and break the conventional staffing mold to proactively develop and deliver innovative technologies and intuitive solutions. We continue to take the lead in total talent management and workforce solutions, enhancing the candidate experience and enabling healthcare professionals and providers to achieve their professional and business goals while always maintaining the patients they serve at the forefront of what they do.
Mission
Connecting people and jobs through intuitive technologies and innovative solutions, we enable healthcare practitioners and organizations to achieve their goals, always ensuring clinical excellence and exceptional patient care comes first.
Additional Culture Details
As a market leader, we have an obligation to promote dialogue with employees, clients, vendors, and our communities, and to listen, learn from, and consider all viewpoints as we conduct business. We are committed to maintaining a diverse workplace that respects each individuals' age, race, gender, sexual orientation, and physical abilities – as well as diversity of thinking. Our vision is to build an inclusive work environment where all individuals are respected, inclusive behaviors are promoted, and where our diverse workforce and customers can derive value from people's diversity of thinking and backgrounds. Understanding the role of the social determinants of health in achieving healthier outcomes, we commit to serve as a consultative workforce partner to our clients in the quest to achieve health equity by supporting the education and industry initiatives designed to address them.
Values
We have and continue to foster an entrepreneurial mindset to generate innovative solutions and processes with the end goal of delivering best-in-class services for the healthcare professionals and providers we serve.