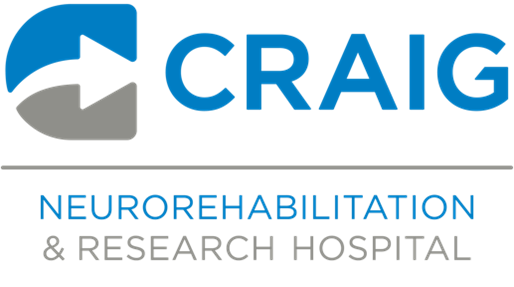 Craig Hospital
Craig Hospital
Craig Hospital in Englewood, Colorado is a non-profit freestanding rehabilitation and research hospital that exclusively specializes in the neurorehabilitation and research of patients with spinal cord injury (SCI) and brain injury (BI).

Craig is world-renowned, and treats inpatient and outpatients from approximately 45 U.S. states each year and foreign countries. Craig has treated more than 31,000 patients since 1956- more patients with SCI than any other rehabilitation hospital in the U.S. Craig has 700+ full-time employees and 360,000 sq. ft. of space on-campus to serve our patients and families.

Craig has been ranked in the Top 10 Rehabilitation Hospitals for 26 consecutive years by U.S. News and World Report, and has been ranked #1 Rehabilitation Hospital in the U.S. by NDNQI® five of the past six consecutive years for outstanding nursing quality. Craig is Magnet® Recognized - the only Rehabilitation Hospital in the U.S. who has achieved this prestigious status three times.

Craig's SCI and BI programs are designated as a Model Systems Center by the U.S. National Institute on Disability, Independent Living, and Rehabilitation Research (NIDILRR).
Company Snapshots