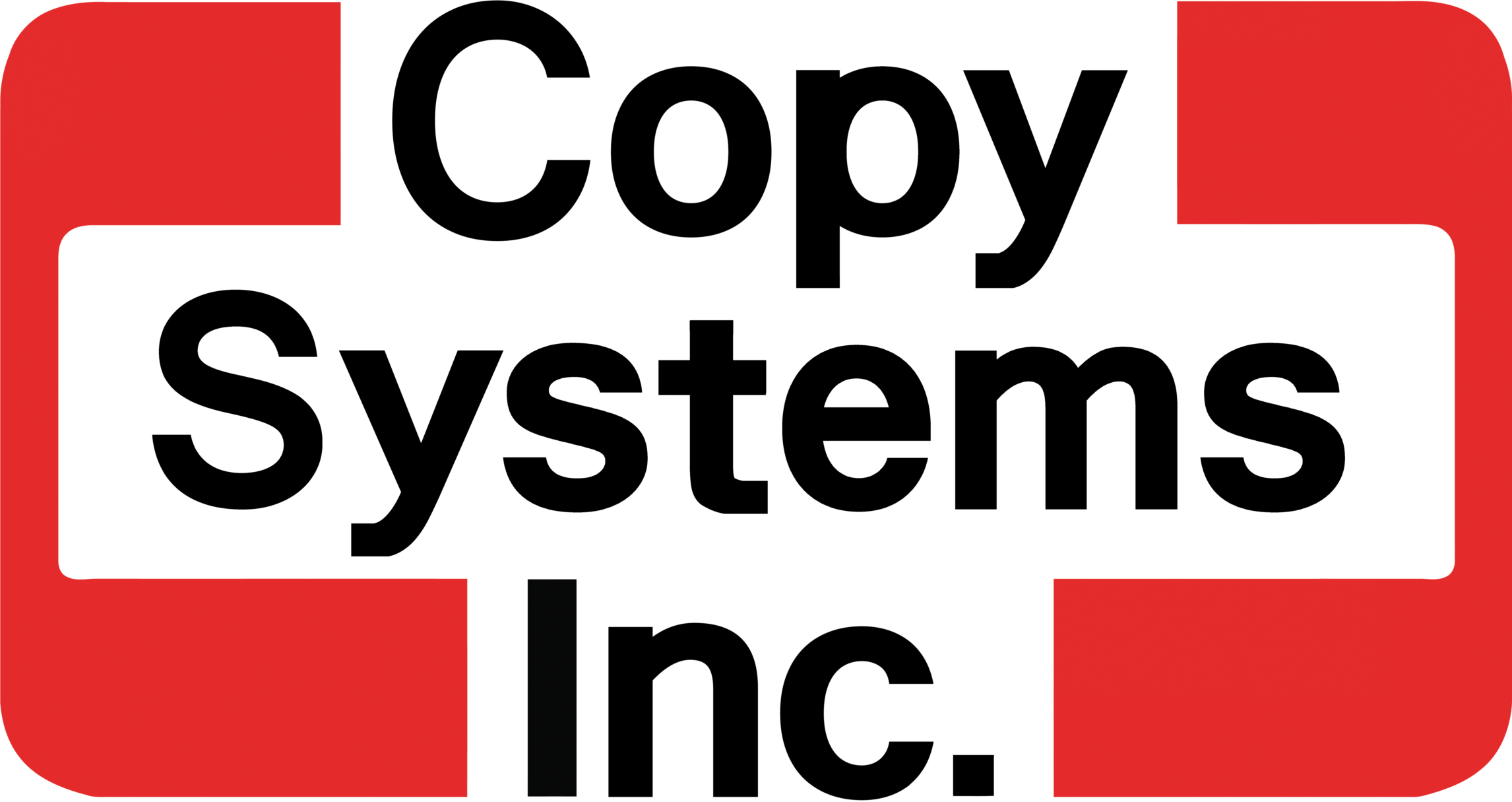 Copy Systems
Copy Systems
Purpose
We are committed to developing our team with their goals, skills and talents top of mind. Our highly skilled staff has been expertly trained through our Manufacturer educational programs, providing the team with the confidence they need to support clients.
Vision
Copy Systems, Inc. strives to give our clients more than they expect. Our philosophy towards our employees is one that encourages leadership, which involves teaching, motivating, counseling and interaction with all employees. We strive for excellence through improvement, personal achievement, community involvement, and family development. We want to be recognized as a quality company that everyone wants to work for and with which customers want to do business.
Mission
Today it is more important than ever for successful companies to create a feeling of security for employees in their everyday lives. Copy Systems believes that when an employee goes to work, that they know that our Company has a soul, spirit and personality that encourages long-term career vision. We place a strong emphasis on attitudes, skills, and knowledge that help us develop our people one step at a time, realizing that if anyone struggles at a task, we will help them move forward through training. No matter how large a corporation Copy Systems, Inc. becomes, we will always remember that every individual is unique and has great potential.
Additional Culture Details
Our commitment can't be copied.

Yes, it's a play on our name. But we're not playing around when we say it. At Copy Systems, our commitment is seriously unmatched. For the managed print, IT support, document management, and mailing and shipping services you need, you can count on us—today and into the future.

You're in it for the long haul, and guess what? We're right there with you. Copy Systems provides the service, responsiveness and relationship you expect from a partner, and we're always looking ahead. Our goal is seeing challenges before they arrive and solving problems before they become problems in the first place.

It's time to Work Better with the Best—the best people, the best technology, and the best service for your business.
Values
Core Values

Commitment to the Long-Term Success of our Customer, our People and our Business.

Service to the Customer above all else.

Integrity in all of our Relationships.
What employees are saying
They treat me like family, listen to my suggestions to better the company. We live by our core values.
I feel that I can be creative, share my visions, and make a real difference to grow and improve the company
I feel like I can make a difference in our client's experience. We go above and beyond to take care of our customers.
Company Snapshots