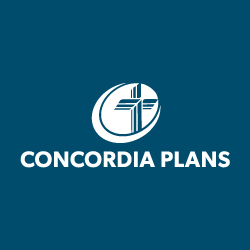 Concordia Plan Services
Concordia Plan Services
All over the world, workers of The Lutheran Church—Missouri Synod share the gospel. For more than 50 years, Concordia Plans has offered plans to protect those workers by providing them and their families with excellent comprehensive benefits including health, retirement, disability and survivor. We stand as an ally for LCMS organizations and church workers. As an LCMS workforce solutions partner, we take our responsibility to serve to heart — with heart.

As a non profit agency of the LCMS that brings together thousands of ministries of all sizes, Concordia Plans is able to offer affordable, quality benefits, as well as business solutions that free up ministries to focus on spreading the Word of God. We proudly serve 6,000 employers including congregations, universities, schools, seminaries, social service organizations and other ministries. Over 85,000 ministry workers and dependents are covered by CPS.
Purpose
Our purpose is clear: to provide worker benefits and business services to Lutheran Church-Missouri Synod ministries.

For more than 50 years we've been doing just that – offering quality health care, financial programs and business solutions so LCMS employers and members can concentrate on their service in His name. We bring the LCMS community together to benefit from collective negotiating that allows for greater benefits at lower costs and new opportunities for LCMS ministries and their workers.
Vision
Healthy and engaged workers serving in thriving ministries.
Mission
Serve Ministries... Care for Workers...So that the Word of God spreads!
Values
Excellence

We strive to provide quality outcomes in support of the LCMS community. In doing so, we commit to delivering superior solutions to meet the unique needs of ministries and workers. (Philippians 4:8)
Headquarters
St. Louis, MO
Employees
157 US Employees
Industry
Non-profit - Other
We're Hiring!
Company Snapshots