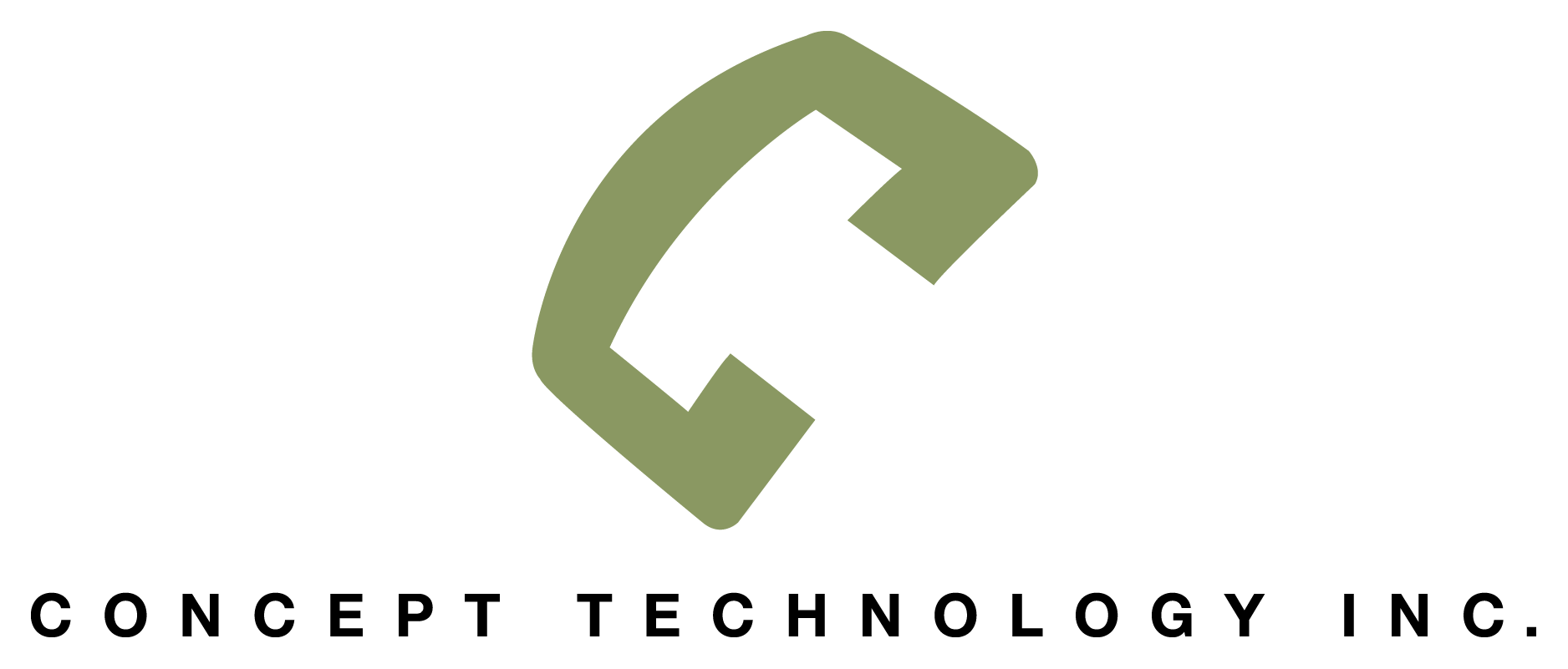 Concept Technology Inc.
Concept Technology Inc.
Concept Technology is a leading outsourced IT department providing IT consulting and services for local businesses. We serve small to medium-sized businesses in the greater Nashville area and our mission is to provide them with secure and reliable networks, and expertise that supports their business's goals. We learn our clients' needs in order to develop flexible support in areas such as cloud computing, enterprise email, network security, disaster recovery, and helpdesk support.
Vision
Be a company where the world's top talent wants to work.
Mission
Partner with companies who truly value IT and our expertise.
Additional Culture Details
Here at Concept Technology, we have two core values that govern everything we do: 1.) Always act in the best interest of the client, and 2.) Enhance the lives of our team members and their families.

Our goal is to make the workplace somewhere our team members want to go every day, so we strive to support our staff both professionally and personally. We offer educational and training opportunities to help our staff continue expanding their knowledge of our field, and we're very supportive of family life. Because our team members spend many of their days in the office away from their families, we treat each other like family by celebrating holidays and birthdays together in the office.

Our clients are the reason we get to come to work each day, so we take our job very seriously. We aim to be the best tech partners Nashville has to offer. We're willing to go the extra mile to make sure our clients are satisfied with our level of work. Every day we make our clients our top priority and work together as a team to deliver quality service and expertise.

Values
Humility & Vulnerability

An openness toknowing that we allhave things to learn,that we honor thecontributions andintellect of others, andthat no one has it allfigured out.No egos