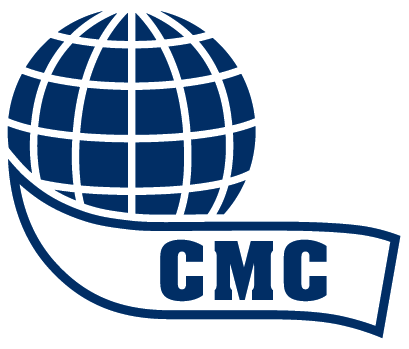 Commercial Metals Company
Commercial Metals Company
With corporate headquarters in Irving, Texas, Commercial Metals Company is a Fortune 500 company which operates metals recycling, manufacturing, fabrication facilities and provides construction solutions to customers across the globe. CMC's steel can be found in AT&T Stadium in Dallas and the Pentagon, its the backbone of highways, bridges and buildings all over the world. At CMC employees work hard to build lasting relationships. The kind of partnerships that keep its customers returning time and again for their most important and challenging projects. CMC cares about about the products it makes, the folks it makes them for, and the world we all share - right down to the core.
Purpose
We are a global metals and construction solutions company committed to delivering industry-leading customer service, providing an environment where our employees can succeed, improving our communities and creating value for our investors.
Vision
What We Believe
- Act with integrity by honoring our commitments, being accountable for our actions and acting with respect for others.
- Dedicate ourselves to making the safety of our employees a top priority.
Promote collaboration by working together as a team to provide exceptional results.
- Encourage excellence by challenging ourselves to improve everything we do.
Mission
What We Do
-Place the customer at the core of all we do. We believe that if we focus on meeting the needs of our customers, we will succeed. We work hard at understanding our customers' needs and providing creative solutions that add value to their businesses.
-Stay committed to our employees. We care for our employees by providing an environment where safety is our top concern and where employees have the opportunity for both personal and professional growth. We foster a culture that challenges conventional thinking, promotes teamwork, requires accountability and rewards success.
-Give back to our communities. We take seriously the responsibility that comes with being a good corporate citizen and are dedicated to making a positive impact in our local communities where we live and work.
-Create value for our investors. We strive to be the strongest company in the metals industry by having a passion for cost efficiency, using our resources effectively and achieving our goal of consistent, profitable growth.
Additional Culture Details
Look beneath the surface and you'll see all that CMC has to offer - Strength. Integrity. Dependability. That's not just a description of our products, but also of our people. At CMC we work hard to build lasting relationships. We care about the products we make, the folks we make them for, and the world we share - right down to our core.
Company Snapshots