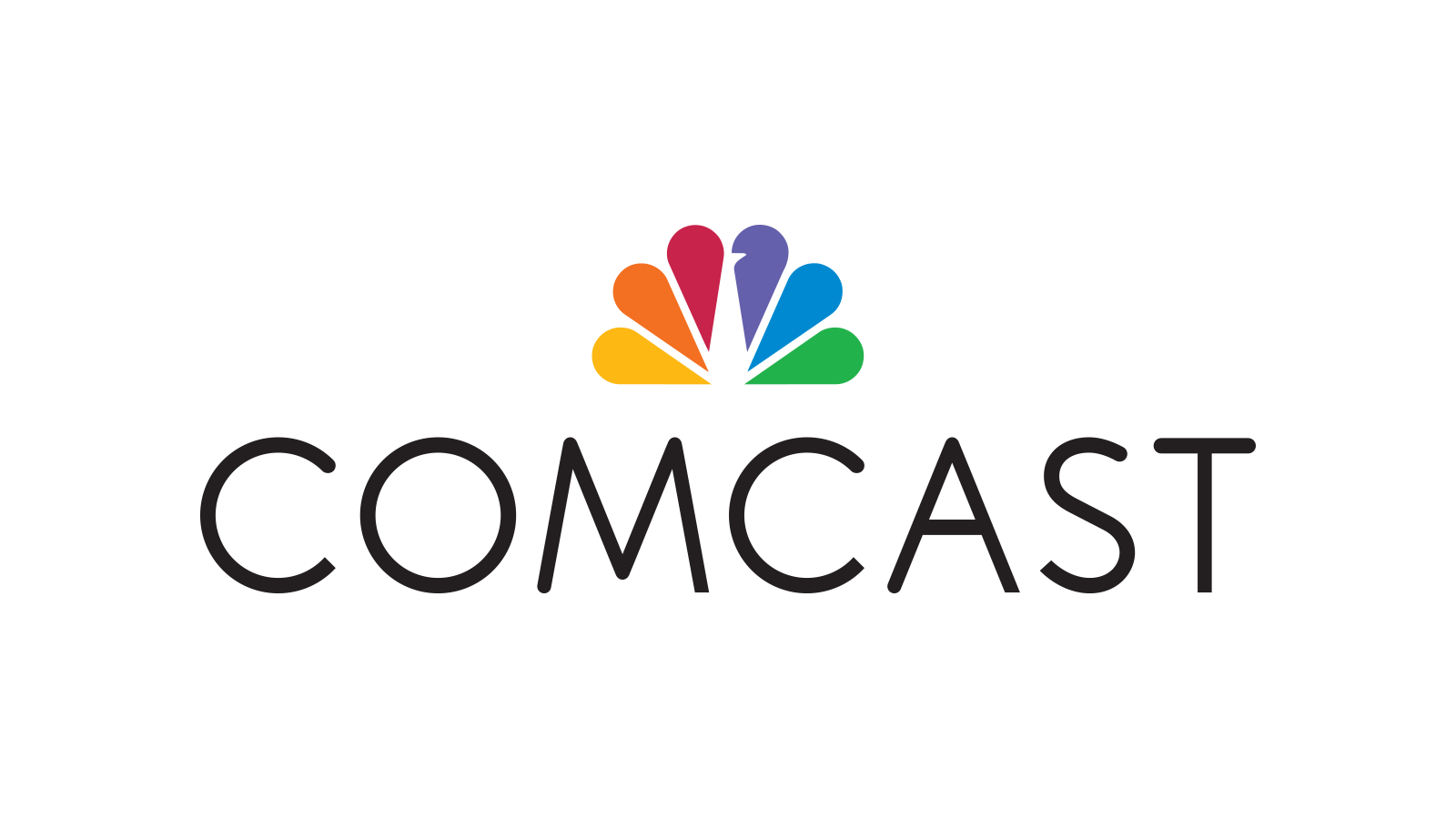 Comcast
Comcast
Comcast Corporation (Nasdaq: CMCSA) is a global media and technology company that connects people to moments that matter. We are principally focused on connectivity, aggregation, and streaming with 57 million customer relationships across the United States and Europe. We deliver broadband, wireless, and video through our Xfinity, Comcast Business, and Sky brands; create, distribute, and stream leading entertainment, sports, and news through Universal Filmed Entertainment Group, Universal Studio Group, Sky Studios, the NBC and Telemundo broadcast networks, multiple cable networks, Peacock, NBCUniversal News Group, NBC Sports, Sky News, and Sky Sports; and provide memorable experiences at Universal Parks and Resorts in the United States and Asia. Visit www.comcastcorporation.com for more information.
Purpose
Comcast creates incredible technology and entertainment that connects millions of people to the moments and experiences that matter most.
Vision
Comcast continues to look to the future – seeking out new communications technology, new opportunities, and more choices.
Mission
Since the founding of Comcast in 1963, our core values have been rooted in improving the communities where our employees, customers, and audiences live and work. Today, those values live on through our culture. As we face the extraordinary challenges stemming from the COVID-19 pandemic, we continue to uphold our longstanding commitment to diversity, inclusion, and keeping people connected to what matters most.
Additional Culture Details
Comcast's values —
of integrity, respect,
inclusion, and giving
back — have never
been more evident or
more important than
they are today.
Values
Diversity, Equity and Inclusion

We know that a diverse, equitable, and inclusive company is a more innovative and successful one. Across our workforce, products, and content, we embrace diversity of background, perspective, culture, and experience, and together with our partners, we have been working to fight injustice and inequity for decades. From bringing broadband and digital skills training to underserved families; to creating opportunities for underrepresented entrepreneurs; to amplifying diverse voices; we're committed to leveraging our unique platforms to help create positive change.
Company Snapshots