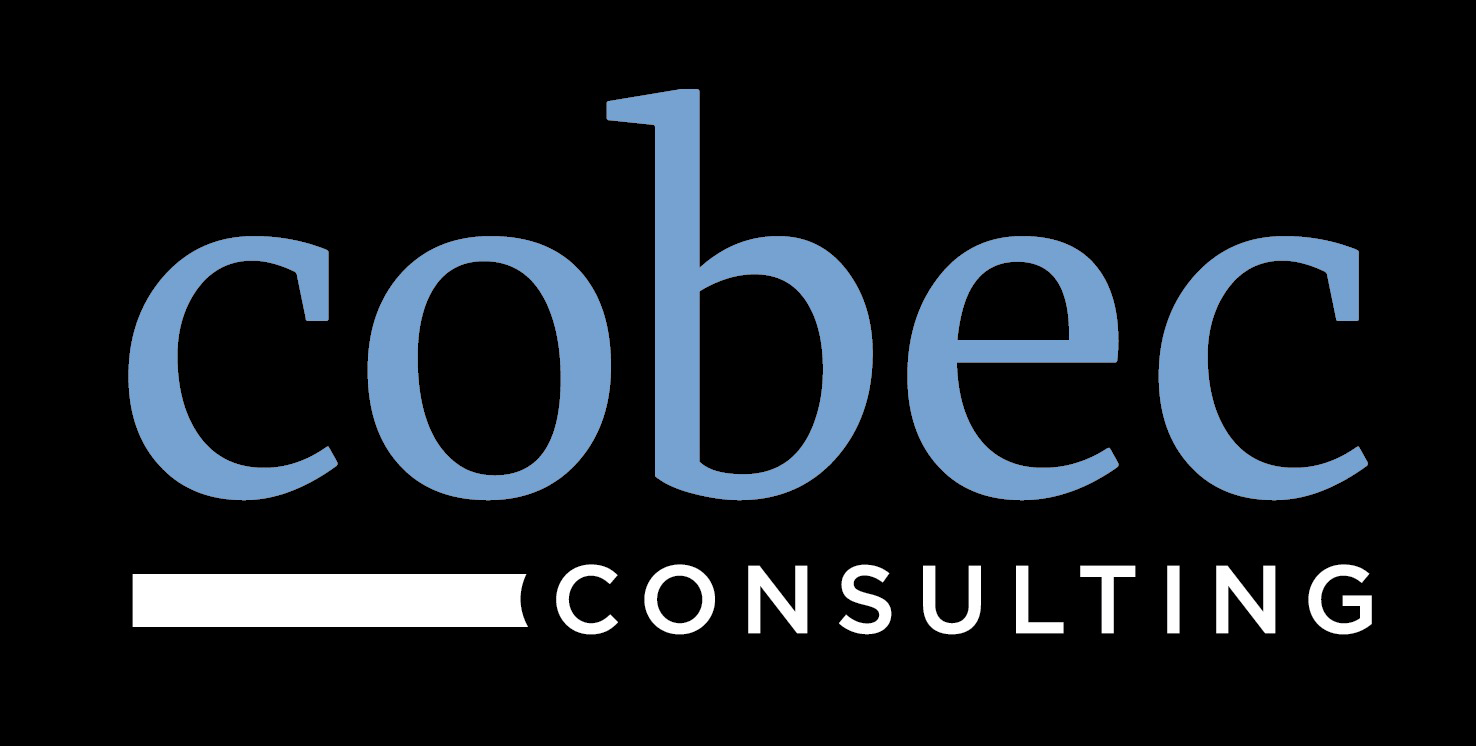 Cobec Consulting, Inc.
Cobec Consulting, Inc.
We are an energetic and innovative management consulting company that employs a variety of disciplines, methods, and tools to partner with our clients, helping them to shape the future success of their organizations—all at an exceptional value.
Purpose
Cobec's purpose is is to model a new way of government contracting, management consulting, and building a company culture that becomes people's chosen family.
Vision
Cobec has more than a vision statement. We have a colorful and complete narrative of the company we hope to be. Our vision is the next iteration of the company that we have always been. Cobec challenges that conventional government contractor stigma by Breaking the Mold. Cobec started with default (and at the time progressive) work-from-home Fridays. Today, it has built a culture supporting a dispersed remote workforce made up of smart people that deliver quality work from their home offices across the nation. Cobec's employees make kids' sports games and take hikes while the sun shines. As a result of the intentionally flexible culture supporting living and working well, Cobec's people consistently vote for the company as the Best Place to Work. Cobec also gathers its 250+ people in meaningful and impactful ways. The DC office has gathering spaces designed for collaboration--- where social spaces outnumber the desks. Intentional design balances the benefits of remote work with valuable in-person connections. Valued and talented people deliver quality work with a level of customer service that makes everyone happy. And our customers keep coming back to work with us again and again. Cobec continually works to be thriving, people-centric, and disruptive. We create a company people love to work for; in turn, clients want to work with us. We model a new way of government contracting, management consulting, and building a company culture that becomes people's chosen family.
Mission
Cobec is a people-centered consulting company that helps organizations improve processes decision-making, and performance.
Additional Culture Details
In 2007 the founders of Cobec set out to create the kind of management consulting company where people want to work. A business powered by smart, diverse people who are passionate about doing meaningful, quality work. A work place valuing the well being of employees and allowing tremendous trust in those people to negotiate work and non-work obligations. A culture with a level of freedom in communication, open accessibility to leadership, and a personal autonomy and responsibility empowering confident employees.

The culture that exists at Cobec and the talented people that drive it, have powered the smart and continued growth of our employees, business, and clients. We are successful because of our people, and we make choices to support them.

We cultivate a work place where employees are valued and have the autonomy, support, and ability to contribute in a meaningful way. Cobec offers robust benefits, supportive and collaborative co-workers, an attractive and productive office space, and plenty of fun social events. We hire talented people and give them the tools and support they need to accomplish great things. Cobec gives everyone the voice and ability to make an impact on our company and our direction. We offer the freedom to explore how, when, and where work gets done.
Company Snapshots