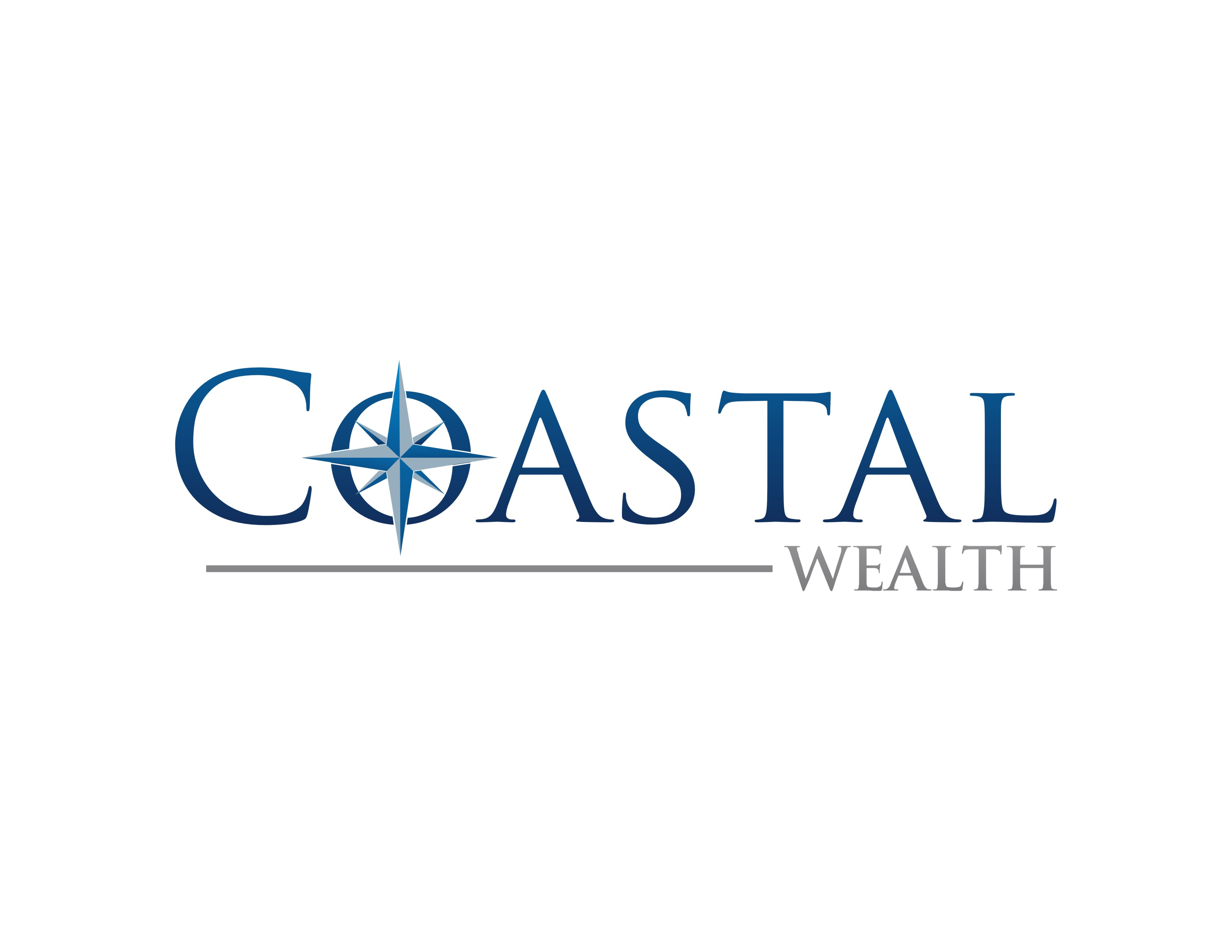 Coastal Wealth
Coastal Wealth
Coastal Wealth is one of the largest financial services firms in the United States. We pride ourselves on our open architecture allowing our financial professionals to have the independence of a boutique firm in conjunction with a large dynamic and technologically advanced organization. We have access to cutting edge technology to help you redefine what is possible, providing some of the most innovative, collaborative and trusted financial solutions for your practice.
With over 400 financial professionals and staff covering the southeastern United States, Coastal Wealth strives to help grow and support your business through a variety of unique resources. Our financial professionals enjoy an open architecture model supported by the vast resources and infrastructure of a large firm.
Purpose
At Coastal Wealth, our mission, vision, values and guiding principles are the essence of our identity. They are not simply words on paper, but principles that guide our actions and create our culture. By building a culture of collaboration and support, we work to provide our financial professionals, their clients and our community with the best opportunities.
Vision
To be one of the most innovative, collaborative and trusted financial solutions firm in the nation.
Mission
To navigate opportunities and redefine what is possible.
Additional Culture Details
We believe in…

•Challenging the status quo in the quest for growth.
•Striving for excellence even when excellence is outside our comfort zone.
•Fostering constant growth for our clients and financial professionals with a foundation of integrity.
•Celebrating inclusion and diversity as essential keys to our success.
•Finding innovation for the best solutions.
•Having a positive work environment based on trust, collaboration and fun.
•Remaining accountable and coachable while staying committed to personal development.
•Delivering consistent, innovative training and education to provide opportunities to continuously learn,
grow and improve.
•Encouraging technological advances to facilitate ease of doing business.
•Giving back to the community in which we live, work and play.
•Honoring our commitments to clients, ourselves, and our team members.
•Receiving all feedback as a gift.
•Taking ownership over outcomes by finding solutions not excuses.
• Identifying, empowering and developing the next generation of leadership.
Values
Coastal Wealth Values

Integrity, Diversity, Innovation, Collaboration, Responsibility
Headquarters
Fort Lauderdale, FL
Industry
Financial Services & Insurance - Other
We're Hiring!
What employees are saying
Flexibility with family. Caring nature of leadership in the firm. Being able to express my views without feeling they will not be taken into consideration.
I get to work with a highly intelligent diverse group of individuals from 36 different countries and cultures.
I get to apply what I love in technology to assist others in the work they have.
Company Snapshots