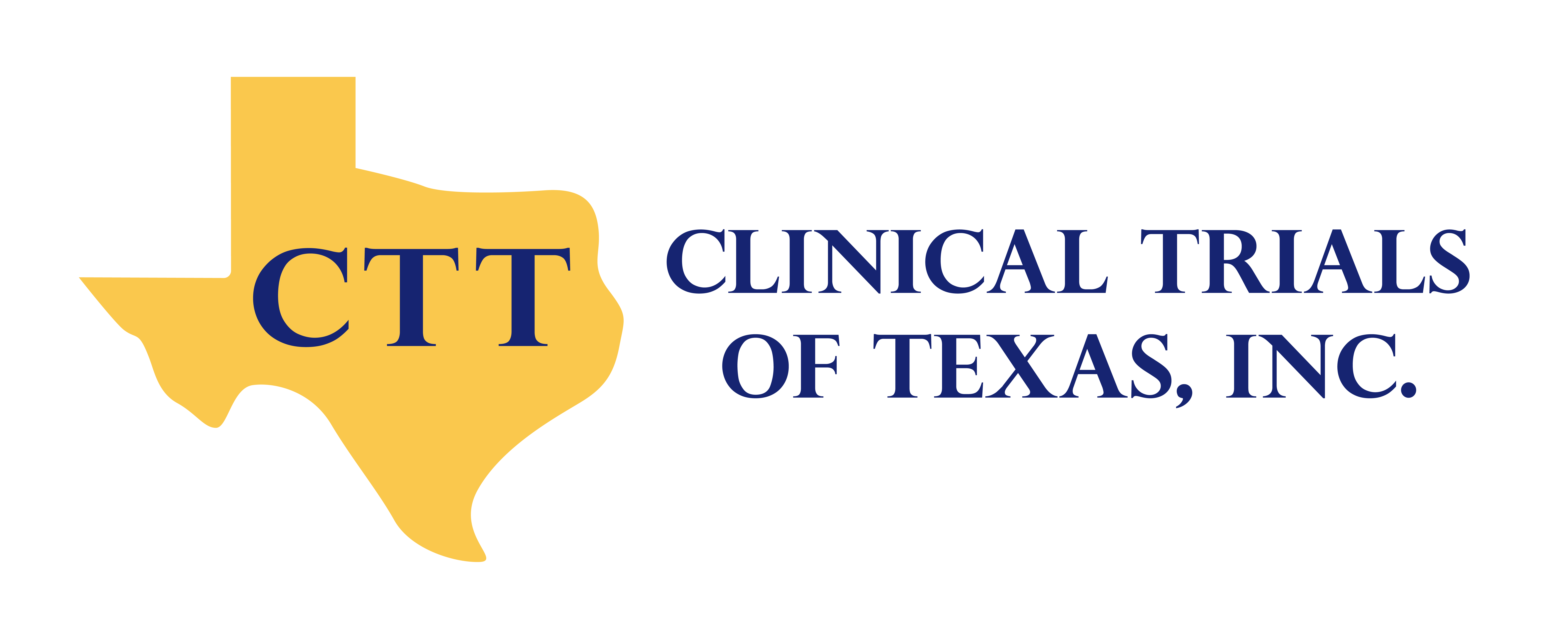 Clinical Trials of Texas, Inc.
Clinical Trials of Texas, Inc.
Kay Scroggins, RN, CCRC, founded Clinical Trials of Texas, Inc. (CTT) in 2001. She has been in the clinical research industry for more than 20 years. Kay was honored in 2015 by the San Antonio Business Journal with a "C-Suite Award for Small/Midsize Companies." She also was honored as a "2018 Woman Business Owner of the Year." Kay's vision to successfully conduct pharmaceutical and device research studies with high integrity and exceptional quality is realized today through the outstanding group of research professionals and investigators affiliated with CTT.
CTT has a highly-equipped and versatile 19,000 sq. ft. facility capable of conducting Early Phase – Phase IV studies in a multitude of therapeutic areas. Our Medical Director, Douglas Denham, DO, CPI along with 16 other board-certified physicians, who practice in the San Antonio area, work with CTT to conduct studies in their respective medical specialties. This network of investigators has helped create one of the largest and most capable research sites in the United States.
Values
Safety

We are committed to participant and employee safety and consider it our top priority. We take a proactive approach to identify and prevent safety issues. We take immediate action when a safety issue is identified. We continually seek ways to improve safety performance.
Company Snapshots