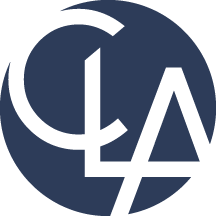 CLA (CliftonLarsonAllen LLP)
CLA (CliftonLarsonAllen LLP)
CLA exists to create opportunities for our clients, our people, and our communities through industry-focused wealth advisory, outsourcing, audit, tax, and consulting services. With 7,400 people, more than 120 U.S. locations, and a global affiliation, we promise to know you and help you. For more information visit CLAconnect.com. Investment advisory services are offered through CliftonLarsonAllen Wealth Advisors, LLC, an SEC-registered investment advisor.
Purpose
CLA was established as a different kind of professional services firm, built to create opportunities for private businesses, public
companies, governments, nonprofits, and the people who own and lead them. What's more, we want to be known for our inclusive family culture, for careers that inspire people, for an equitable workplace, for the results of our work, and by our integrity. That's why we uphold the CLA Promise: to know you and help you
Vision
The CLA Promise is a commitment to put relationships first, while always working to exceed expectations. We make it our business to understand the motivations, dreams, fears, and goals in any relationship we encounter, inside or outside the CLA family. We demonstrate our promise through our industry-driven, seamless approach — and our industry-leading financial results. And we do all this while inspiring our CLA family and impacting the communities around us. We have accomplished much, but we have not yet reached our full potential.
As we fulfill the CLA Promise—to know you and help you—and execute our strategic advantages, we will continue to create more and more opportunities leading to sustained growth. In other words: our journey has no limits.
Mission
As an integrated professional services firm, we serve clients by building teams with complementary skill sets and unique knowledge. We are successful when we're an inclusive culture with an equitable environment and a workforce that reflect the diversity of the communities we serve. We serve our CLA family by creating customized careers based on our people's individual dreams. And, inspired by their careers, our people develop client relationships that let all of our capabilities shine
Additional Culture Details
Our family culture is built on trust, transparency, and teamwork. Our people are curious, listening to every voice at every level, collaboratively challenging each other to act inclusively as leaders, owners, and entrepreneurs while celebrating each other's unique talents and personal strengths. We are committed to accountability: doing what we said we were going to do, to the best of our ability, on time, without being reminded
Values
Curious

We care, we listen, we get to know you.