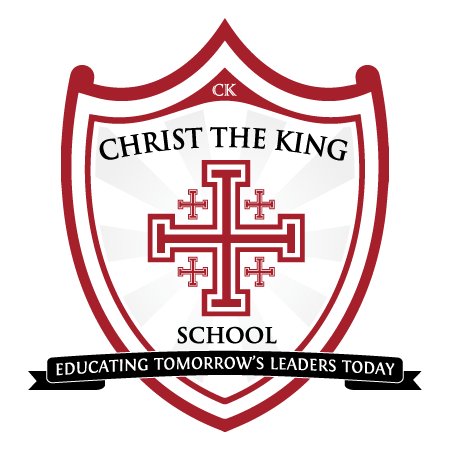 Christ the King School
Christ the King School
Educating young people to be well-rounded young men and women who find success, both academically and spiritually, in high school, college and beyond.
Purpose
As a Catholic community, we nurture Christ-like leaders who use their gifts and talents to glorify God.
Vision
Catholic Schools District Philosophy
"The duty of human perfection, like the whole universe, has been renewed, recast, supernaturalized, in the Kingdom of God. It is truly a Christian duty to grow and to make one's talents bear fruit. It is a part of the essentially Catholic vision to look upon the world as maturing – not only in each individual or in each nation, but in the whole human race."
Mission
The mission of Christ the King School is to fully educate youths throughout the
formative years when the seed of faith can take deep root and grow into a lifelong commitment to live and share the Good News of Jesus.