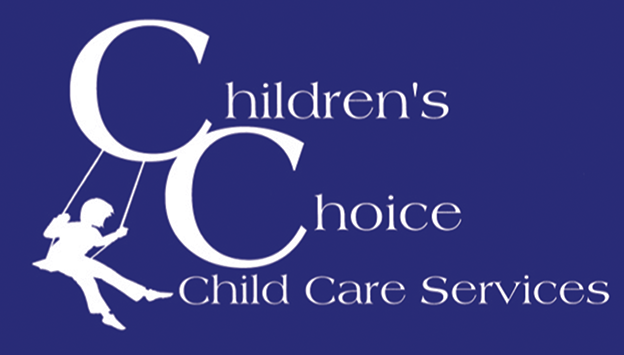 Children's Choice Child Care Services, Inc.
Children's Choice Child Care Services, Inc.
Children's Choice is all about afterschool programming for elementary school kids and creating extended learning opportunities during their out-of-school-time hours

It's about (1) keeping them safe, (2) teaching important life skills and social skills, and (3) supporting academic learning through fun and enjoyable activities, clubs, and classes.

We provide top-quality, nationally accredited, 5-star licensed, full-service, year-round child care to more than 1000 students.

In addition to that we provide professionally instructed enrichment classes in fine arts, science, literacy and math. This year we are providing more than 50 tuition-free enrichment classes for more than 600 children in at-risk schools.

We push the envelope of what the absolute best ASPs should and could be and we take that model around the country showing other programs how to do what we do.

We provide enrichment clubs and classes to give kids the opportunity to experience learning in areas that they might not get a chance to experience in the normal school day. We do this to help create a SPARK, to get them fired up and interested to learn NEW things.
Purpose
The purpose of our program is to be not only a safe and fun place for children to be, but also a place for growth, nurturance, and development of life skills. The role of the adult working in this program is to be a facilitator of the positive development of children through healthy interactions. We work to establish and encourage realistic boundaries and high expectations for children. High expectations provide children with the appropriate challenges and feedback necessary for brain enrichment. We plan for interactions with fun, caring, authoritative and mature adults, who are experts in child development. We plan for interactions between children of different ages who model responsible behavior and share a sense of community.
Vision
The vision of Children's Choice is that of a wonderful place filled with an extended family in true partnership with schools and families. It is a community that nurtures and truly cares for children, staff and families. It is a mini-society that challenges children, staff and families to be their best. It is a place where children, staff and families learn and develop life skills. It is a place that "makes easier" the positive development and education of children. The vision of Children's Choice is to see healthier children, healthier families and a healthier community. The goal of Children's Choice is to be a model of world-class quality, a premier example of quality standards.
Mission
Children's Choice Child Care Services, Inc., is dedicated to facilitating the positive development of children and youth by developing and maintaining programs that are a model of quality– programs where children play, learn, grow, and make friends – programs where children are nurtured and develop life skills. Children's Choice will use these programs as a source of training and technical assistance for the child and youth development profession.
Additional Culture Details
Children's Choice values and appreciates the importance of the caregivers. They invest in them massively and trust them massively. They are expected to make mistakes and to learn from their mistakes. It is important to Children's Choice that all employees enjoy their jobs and find their work meaningful. We value playfulness and positivity. Caregivers are expected to be playful and have fun. Children's Choice understands that people who enjoy their work and find it meaningful are more productive, more committed and do a better job. A playful and fun-filled work environment creates better staff teams. This results in a higher quality program, which results in healthier and happier families, which in the long-term is good in a business sense. By trusting and empowering staff, looking out for their best interest, and genuinely caring about their emotional well-being, we develop more productive and effective staff teams.

We value long-term, systems thinking, so we look deeply into complex interrelationships, invest in wise decision-making and problem solving, and give knowledge, information, power and control to all of our staff. We value lifelong-learning, so children and all staff members are encouraged to learn through their experiences. We value quality, so we exceed quality standards and provide a place for nurturing and the development of life skills. We value our children and our families, so we facilitate positive child development, delinquency prevention, workforce development, and societal contribution. We value ethical standards, so we facilitate honesty, fairness, respect, responsibility, trustworthiness, citizenship, and caring. Our values are reflected in our five basic foundations: Empowerment, Playfulness, Self-Discipline, Community-Building, and Maturity.

Values
Quality

I take action to always put safety first; I consistently & superbly meet the basic quality standards; I go above & beyond, taking initiative to exceed the basics.
Company Snapshots