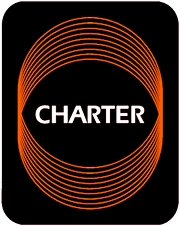 Charter Manufacturing Company, Inc.
Charter Manufacturing Company, Inc.
Charter is a 78-year-old family business, owned and managed by the 3rd and 4th generations of the Mellowes family.The business consists of four independently operating business units.The largest, Charter Steel, is the leading Special Bar Quality Rod, Bar and Wire producer in North America, with production and distribution facilities located across the Midwest. The chief market served by Charter Steel is the "Cold Forming Market" where an engineered chemistry and metallurgical properties of the wire-rod are produced for a specific customer application. Markets include Automotive, Agriculture, Energy, Construction and General Industrial. The second business unit, Charter Dura-Bar,a producer of highly-engineered continuous cast iron bar stock products which serve a diversified set of blue chip, industrial end-users.Dura-Bar also operates a vertically-integrated value-added distribution business called Dura-Bar Metal Services.The third business unit, Charter Wire,is a specialty re-roller of wire-rod and serves similar markets to the Steel Division.The fourth division, Charter Automotive is a tier-one producer of cold-formed valve train components for the internal combustion engine.