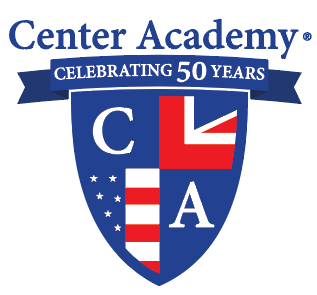 Center Academy
Center Academy Overview
Center Academy is a fully accredited, independent private school, family-operated since 1968, providing a college prep curriculum for students with learning disabilities in grades 4-12. Our staff and teachers are experienced with a range of learning disabilities and challenges, including dyslexia, ADHD and ASD, and our individual student assessment helps each student to set and reach his or her own personal educational goals. Center Academy also offers dual enrollment and summer programs for maximum enrichment, and accepts McKay, Gardiner, Florida Tax Credit, and Georgia Special Needs Scholarships.
Purpose
To educate students with learning differences.
Vision
To provide the best possible learning environment for students in the Tampa Bay area and beyond who need an individualized setting to address their needs.
Mission
The mission of Center Academy is to provide students with a learning environment that facilitates the development of self-confidence, motivation, and academic skills, and gives students the opportunity to achieve success in life.
Values
Motivation
:
Center Academy will improve student motivation levels and inspire students to give their best efforts in all tasks they undertake.
Support
:
A place beyond the home and school. It will provide a community of support for the young person.
Achievement
:
Center Academy will teach the basic skills of reading, spelling, and mathematics, and assist students to work to their full potential.
Success
:
Center Academy will remediate specific learning disabilities and other neuropsychological weaknesses, and at the same time teach compensatory strategies so that students can be successful as adults.
Loyalty
:
Center Academy will develop staff loyalty by ensuring that all staff members, part-time and full-time, understand the significance of their work and share the goals and values of the school.
Awards
Top Workplaces Regional Awards
Company Snapshots