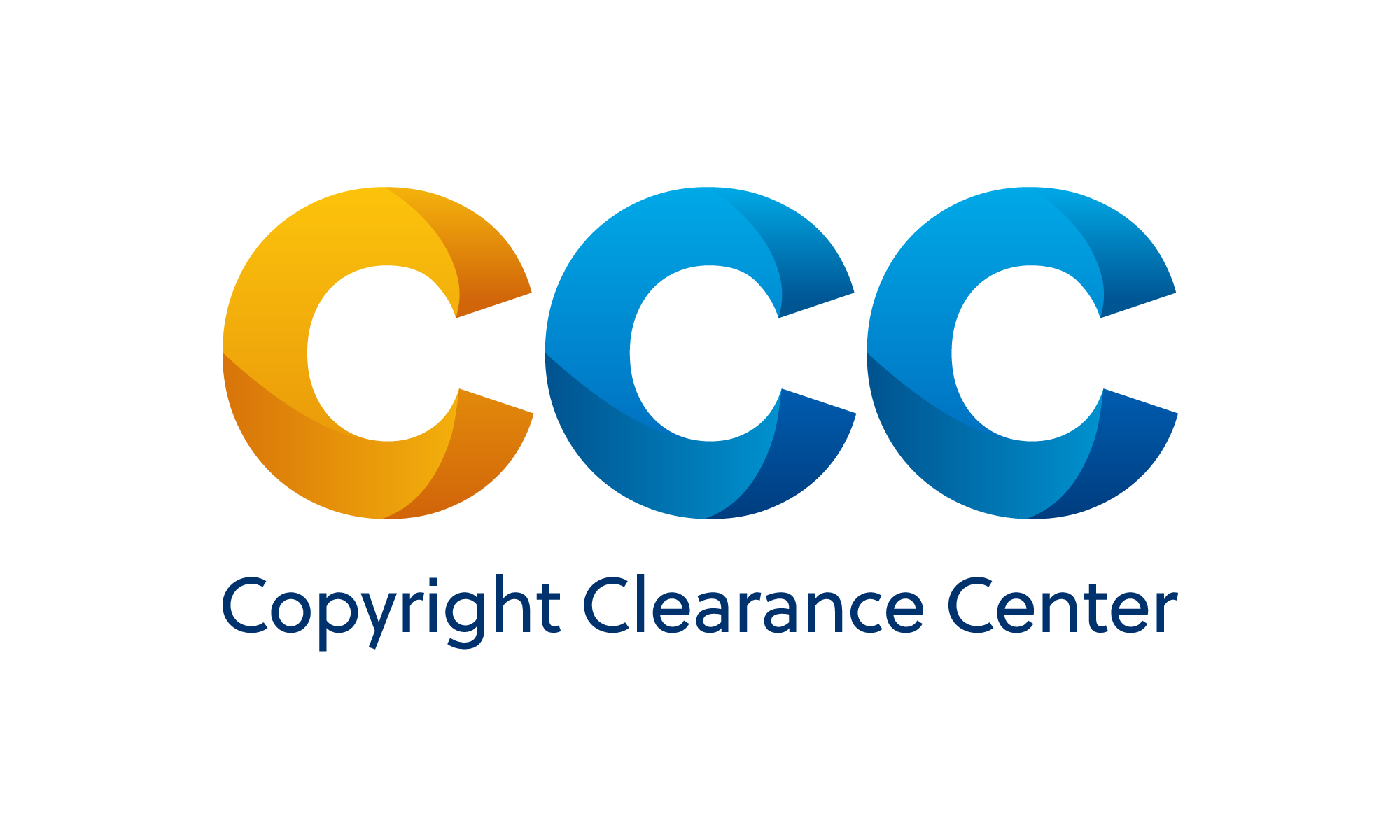 CCC
CCC
A pioneer in voluntary collective licensing, Copyright Clearance Center (CCC) helps organizations integrate, access, and share information through licensing, content, software, and professional services. With expertise in copyright and information management, CCC and its subsidiary RightsDirect collaborate with stakeholders to design and deliver innovative information solutions that power decision-making by helping people integrate and navigate data sources and content assets.
Purpose
A global leader in voluntary collective licensing, CCC builds innovative solutions that connect content and rights in contextually relevant ways through software and professional services.
Vision
Advancing copyright. Accelerating knowledge. Powering innovation.
Mission
CCC helps publishers, research-driven businesses and academic institutions to navigate vast amounts of data to discover actionable insights, make informed decisions, and innovate faster. We collaborate with our customers and partners to create solutions that transform the way data and information are integrated, accessed, and shared while setting the standard for advancing copyright, accelerating knowledge, and powering innovation.
Additional Culture Details
CCC's success starts with our team… smart, dynamic, talented professionals whose contributions matter. We're always learning, developing new skills, and exploring new and better ways to help society clear a path to information, discovery and the next big idea.
Values
CCC is a great place to work

With a history of innovation and growth in a dynamic market, a passionate and dedicated team, and a deep commitment to building next-generation content and licensing solutions using the very best technology and talent available, CCC offers the stability of an ongoing business in an entrepreneurial culture—all while providing very competitive benefits.
Employees
375 US Employees
Industry
Other - Business Services
We're Hiring!
What employees are saying
I'm always learning, always engaged, and I truly enjoy the people at CCC.
I feel valued as an individual contributor and I am constantly learning.
I love my job because everyone shares the same vision and is dedicated to the mission. and feel that CCC does a great job with home/work balance. I have great and supportive managers.
Company Snapshots