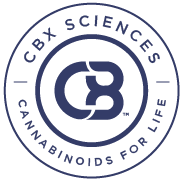 CBx Sciences
CBx Sciences
Evolab creates additive-free CO2 cannabis oil extracts, CBx Sciences topicals and botanical vapes, concentrates and the best vape pens in Colorado. All cannabis oils, including Chroma™, Colors™, FreshTerps™ and Alchemy™ include natural cannabis derived terpenes and purified cannabinoids including CBD and THC.
Additional Culture Details
In early 2017, Evolab was continuing its tremendous year over year growth within the complex regulated cannabis market in Colorado. However, this rapid growth introduced a number of challenges in pivotal areas of the company. With numerous opportunities to expand through partnerships in other states and Canada, the team was stretched thin.

In the Fall of 2017, Nicole Smith was hired as the company's new CEO. With experience growing Mary's Medicinals into one of the largest multi-state cannabis companies, Nicole was the perfect leader to help prepare the team for the upcoming massive growth.

Over the subsequent months, the team went through a significant corporate and workforce restructuring. Key hires were made to bolster the laboratory, operations, sales and marketing teams and to launch new product lines.

To introduce the new structure to employees, one on one conversations were arranged between each employee and their manager to address opportunities and concerns about the new direction of the company. Each employee received a comprehensive performance review, specific goals, and worked with their manager to understand how they would contribute to these next stages of the company's growth.

At the company's 2017 Holiday Party, CEO Nicole Smith presented employees with the company's new vision and mission for global expansion through the coming year. Substantial performance-based bonuses were announced for all employees.

Simultaneously, a significant investment was made in implementation of new enterprise systems. Technology solutions to streamline operations, internal company communication, planning, budgeting and HR were rolled out, including Basecamp, FishBowl, Salesforce, Zendesk and Procurify. These solutions gave both employees and management greater visibility into cross functional roles, accomplishments and accountability.

Recognizing that education is an essential element of employee engagement, the company collaborated with one of its biggest industry partners to develop and launch a training and education platform for internal employees as well as external stakeholders (LearnBrands.com). The immersive online platform provides easy to use mobile training incorporating video, quizzes and planned augmented reality content. Additionally, the gamified training platform provides digital certifications and corresponding product samples for completion of courses.

Since the introduction of the new corporate structure and implementation of new tools, the company has added multiple new product lines, surpassed sales goals (setting a new monthly sales record in April 2018), received numerous product excellence awards, successfully launched a new production and distribution facility in Nevada, and begun a major partnership to bring its technology and products to Toronto for manufacturing within Canada and globally.

The introduction of new resources for employees has been critical in supporting this accelerated growth.

Beyond simply supporting the company's rapid, successful expansion, the executive team recognizes the importance of maintaining an engaged workforce that is aligned with and invested in the company's vision. To further this goal, the company is continuously looking for new and innovative ways to support employees.