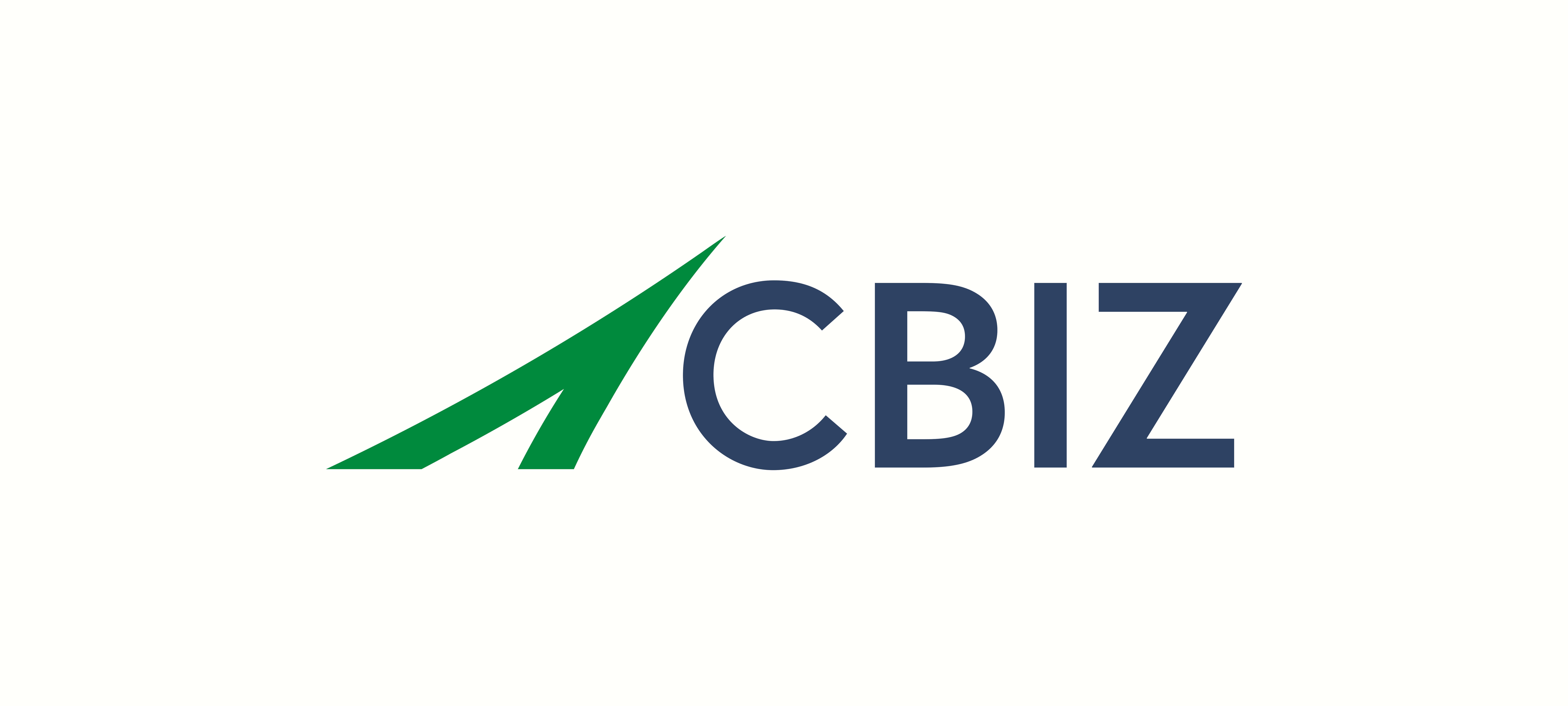 CBIZ
CBIZ
CBIZ provides clients financial services including accounting, tax, risk advisory, government health care and real estate consulting, and valuation services. Employee services include benefits consulting, property and casualty insurance, payroll, life insurance, retirement plan and HR consulting, and executive recruitment.
Purpose
CBIZ provides professional business services in two key areas – accounting, tax and advisory services and benefits and insurance services. We offer national-caliber resources and expertise combined with highly personalized service delivered at the local level.
CBIZ has over 100 offices and nearly 7,000 associates throughout the U.S., serving organizations of all sizes, as well as individual clients. Our financial services include accounting and tax, financial advisory, valuation, litigation support, risk and advisory, real estate advisory, and government healthcare consulting. Benefits and insurance services include group health benefits consulting, payroll, HRIS technology, property and casualty, retirement plan consulting, payroll, and talent and compensation.
Vision
Our vision is to be recognized by our clients as the premier provider of accounting, insurance, and other professional business services and by our team members as their employer of choice.
Mission
To provide exceptional advice and solutions that help our clients achieve their goals.
Additional Culture Details
At CBIZ & MHM, our company culture is directly tied to the core value that our people matter. To ensure that we live this value and that it permeates our office culture in a meaningful way, we pledge to:

•    Commit to the personal and professional growth of our team members
•    Respect individuality and diversity and extend dignity to all
•    Value and recognize the hard work, effort, and contributions of our team members
•    Support the communities in which our team members live and work
•    Stress the importance of balance in our personal, professional, and community lives
Saying that our people matter is one thing, but connecting that value to these specific action items provides our team members with a framework to act upon them and prioritize their overall wellbeing. When a team is aligned with a common purpose, opportunities for growth, a strong sense of community, and financial, physical, and mental wellbeing, it is felt and seen in the work that is being performed and in the morale of the office. Because of that, we constantly strive to reinforce these action items with professional learning and development, the prioritization of diversity and inclusion efforts, employee recognition in various forms, community involvement, social activities, and personal and professional life balance.
Values
We are dedicated to the success of our clients.

We anticipate our clients' needs and proactively identify solutions. We keep our clients' best interest foremost in our minds. We treat our clients as if they are part of our family.
Headquarters
Cleveland, OH
Employees
6,500 US Employees
Industry
Financial Services & Insurance - Other
We're Hiring!
What employees are saying
I love my team. They're really supportive, and make coming to work enjoyable and fun.
We are encourage to think outside of the box. We are praised for the hard work we do and are generously rewarded.
I am given great professional support and can be myself
Strong healthy company; Professional but relaxed atmosphere; Terrific associates; Employees are respected and valued; Good work life balance is encouraged
The people I work with at CBIZ are wonderful. The management at CBIZ understands that family is important and everyone stresses work/life balance. CBIZ is extremely flexible with it's employees work hours.
I am respected and valued as a professional employee.
I'm doing interesting work that is continually making positive changes. I'm surrounded by people I like. My manager cares about me personally.
I have the flexibility to grow, make an impact to our national team and share in the successes of the team.
I love what I do. I am challenged every day. My managers care about me and making this company great for our team members and clients.
I have work/life balance. My manager does a great job facilitating my professional development and workflow. I feel that I have some autonomy in my job. I work with technical aspects of my field while also having the ability to consult with clients.
Company Snapshots