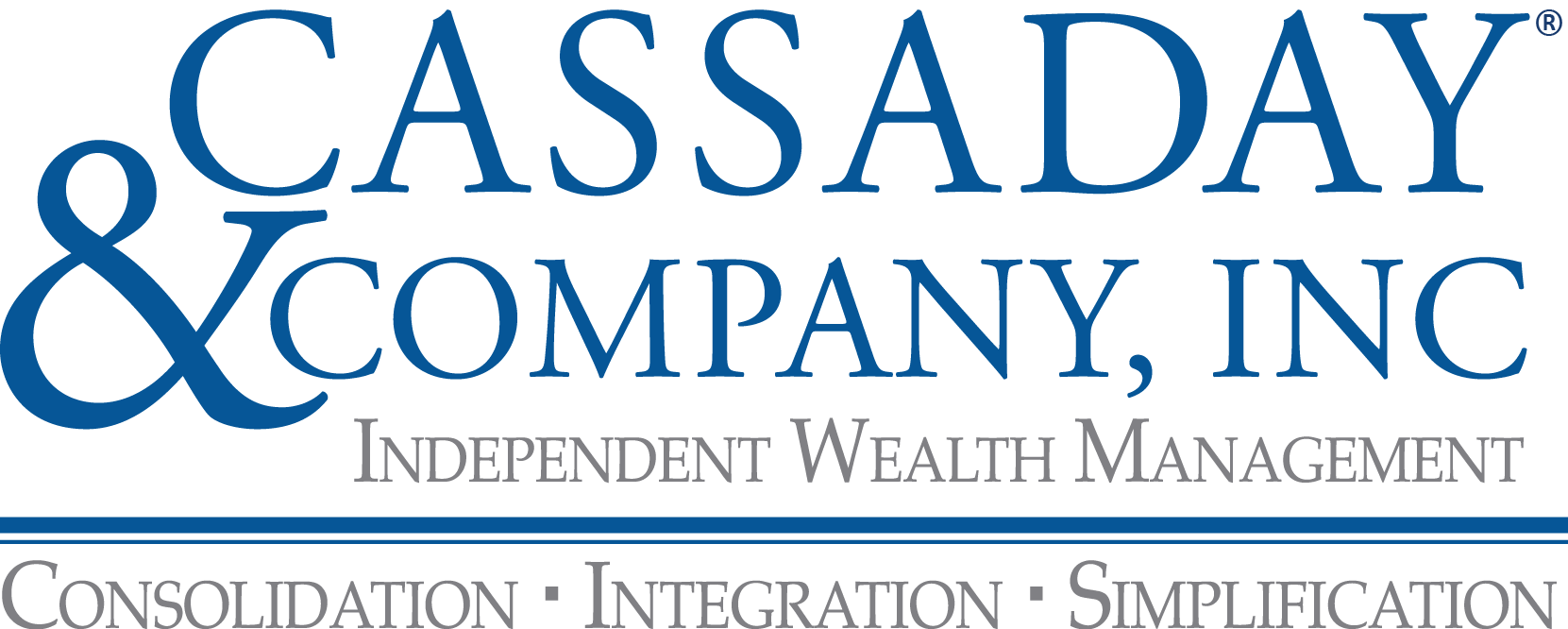 Cassaday & Company, Inc.
Cassaday & Company, Inc.
In 1993, Steve Cassaday abandoned the traditional Wall Street brokerage model and founded Cassaday & Company, Inc., an independent advisory firm, which has now grown to almost 70 employees and manages over $4B in assets.

Steve's vision was based on simple concepts about what clients want: Comprehensive, integrated financial advice that is proactive, objective, impartial, unbiased, and continuously applied; Advisors who are highly trained, credentialed, and experienced; A firm that controls its own destiny by remaining independent from any bank, brokerage firm, or insurance company where conflicts of interest exist, and; Advisors who are fiduciaries.

Cassaday is employee-owned and independent. We are not part of a bank, insurance company, or Wall Street firm; therefore, we have no proprietary interests and fewer conflicts -- allowing us to act in the best interest of our clients 100% of the time.
Vision
To be the most competitive choice for people seeking guidance on their wealth management decisions.
Mission
To provide objective guidance to investors seeking advice about their financial situations, to do so with the highest levels of honesty, integrity, and overall excellence possible, and to provide faultless quality and courteous service
– at a reasonable price.