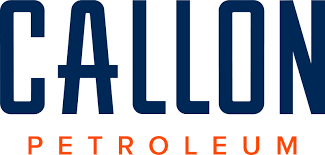 Callon Petroleum
Callon Petroleum
Callon Petroleum Company is an independent oil and natural gas company focused on the acquisition, exploration and sustainable development of high-quality assets in the Permian Basin in West Texas.
Mission
Build trust, create value and drive sustainable growth responsibly for our investors, our employees and the communities in which we operate.

At Callon, our commitment to our shareholders is simple: create value in a responsible manner. Our focus on integrating sustainable business practices and achieving long-term results drives our operations. In alignment with these goals, our Board of Directors oversees the company's safety and environmental policies, development of a positive corporate culture and an effective corporate governance program. The entire Callon team is committed to driving returns for our shareholders while positively impacting the communities in which we live and work.
Additional Culture Details
As an energy company with a 70+ year history, we pride ourselves on our proven ability to be nimble and navigate through changing market dynamics. We believe the following key values as being the foundation of our success as a company over the years:
•    Respect for co-workers and appreciation for work-family balance
•    Development of mutually beneficial partnerships with all key stakeholders and service providers
•    Relentless pursuit of safe operations and protection of employees
•    Accountability for actions and results
Values
Respect

We value the ideas and contributions of all team members and show consideration and appreciation for one another. We recognize and embrace each other's differences and work towards our common goals.
Company Snapshots