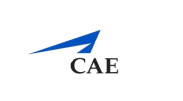 CAE USA Inc.
CAE USA Inc. Overview
CAE is a world leader in providing simulation and modeling technologies and integrated training solutions for the civil aviation industry and defense forces around the globe. With annual revenues exceeding US$1.5 billion, CAE employs more than 6,500 people at more than 75 sites and training locations in 20 countries. We have the largest installed base of civil and military full-flight simulators and training devices. Through our global network of 29 civil aviation and military training centers, including a C-130 training center in Tampa, we train more than 75,000 crewmembers yearly. We also offer modeling and simulation software to various market segments and, through CAE's professional services division, we assist customers with a wide range of simulation-based needs.
Purpose
Make air travel safer, enable defense courses to be mission ready and return home safely, and help medical personnel save lives.
Vision
To be the recognized global training partner of choice to enhance safety. efficiency, and readiness
Mission
To be the recognized global training partner of choice to enhance safety. efficiency, and readiness
Values
One CAE

We are proud to work as one passionate, boundaryless and inclusive team with one common goal: to create success for all stakeholders, whether they are employees, customers or shareholders. We know that we accomplish more together than each on our own. That is why we embrace diversity and strive to create a work environment where all employees are valued, respected and safe. We promote employee well-being by focusing on employee recognition, development, and having fun!

Integrity

​Since our business is built on trust, we adhere to the highest moral standards. Integrity is the core of everything we do because it makes us a better team, provides confidence to our stakeholders, reinforces loyalty, courage and resilience, and creates a sense of community. We believe in clear, truthful communication: we tell the good so that we can celebrate together, and the bad so that we can learn together. Customers, employees and shareholders all deserve honesty, transparency and responsiveness.

Innovation

Thinking outside the box got us far and will get us even further, because we continually look for creative solutions in everything we do. Each of us makes sure to stay alert, agile and adaptable so as to quickly spot opportunities that can drive growth, success and continuous improvement. For us, innovation is not a department, it's a state of mind.

Excellence

​We aim to be the very best at every level of everything we do. Employees, customers and shareholders know they can depend on us because we never give up. To achieve excellence on a continuous basis, we are proactive in terms of leadership, planning, execution and long-term vision. We have a winning mindset: not only do we fulfill our customer needs on time, on budget, and always with the best quality, but we anticipate and go beyond.

Empowerment

We give our employees the freedom to succeed by enabling them to deliver, take initiatives and make decisions at their level with personal accountability. With our can-do attitude, we are empowered to find solutions for all stakeholders – customers, shareholders and colleagues – in order to deliver on our commitments.
Awards
Top Workplaces Regional Awards