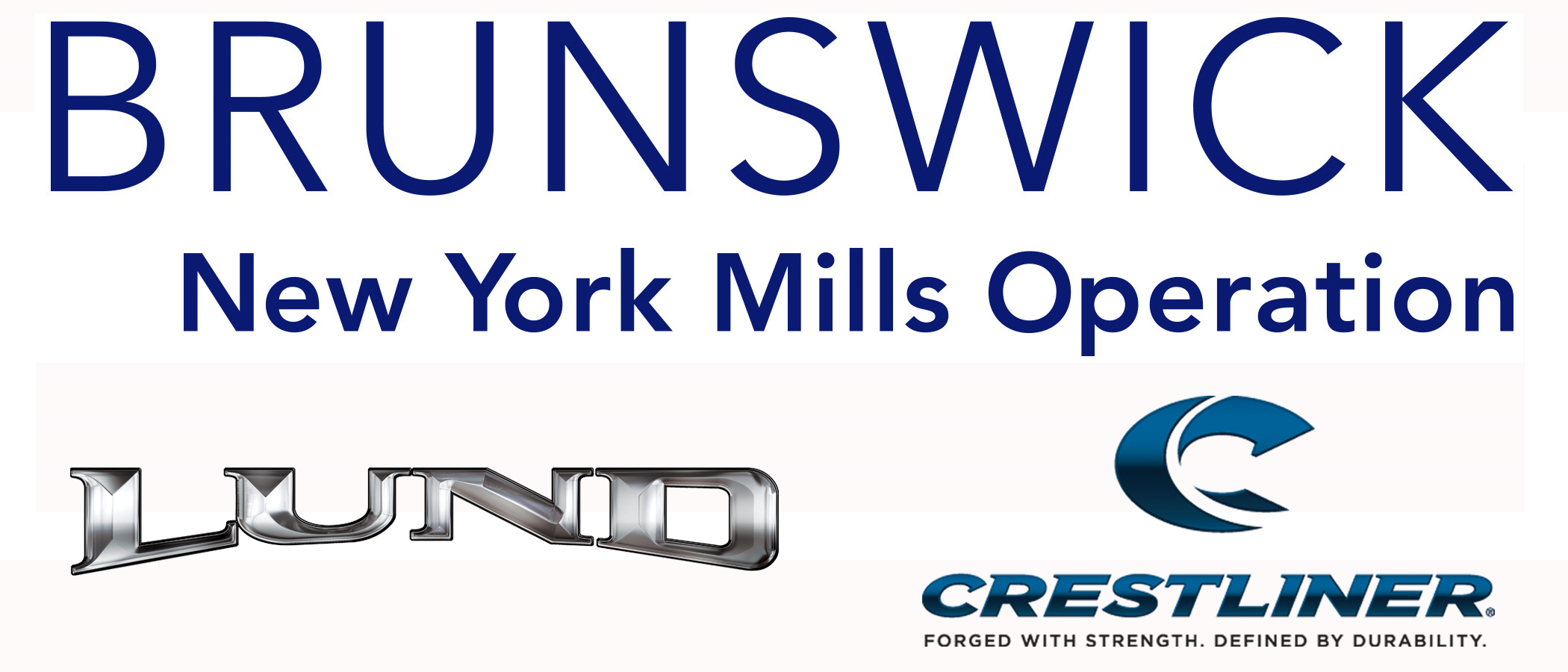 Brunswick New York Mills Lund Boats / Crestliner Manufacturing
Brunswick New York Mills Lund Boats / Crestliner Manufacturing
To be an ethical and rewarding company that brings passionate employees together to share fishing experiences and create the most innovative products in the industry. It's woven into the fabric of who we are and has established our reputation as one of the most respected fishing boat brands in North America.

We settle for nothing less than excellence in our products and services, providing our consumers with the ultimate fishing experience to share among family and friends for generations.

Dirk Hyde
President – Lund Boat Company
Vision
Brunswick New York Mills Operations is creating the ultimate fishing and boating experience for generations to come.
Additional Culture Details
Our daily actions are rooted in the following set of Core Values:

    Being fair and honest: We will seek to do the right thing, treating each employee fairly and honestly.

    Being respectful and caring: We will seek to earn a fair return for our investors. Fulfilling that obligation, we will strive to respect the needs of our employees, customers, suppliers and the communities in which we operate. We seek to treat each other with kindness and respect each other as individuals.

    Being innovative and having fun: We will seek to continue our legacy of leadership and innovation. Our products are fun to use, and we will seek to have fun creating and distributing them.

    Being excellent and accountable: We will set high goals and achieve what we said we will do. We will take personal responsibility to deliver on our promises. We will work together, recognizing the expertise of our colleagues and expecting them to be accountable for their commitments and actions.