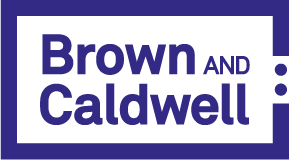 Brown and Caldwell
Brown and Caldwell
Brown and Caldwell (BC) is a full-service environmental engineering and construction firm. Our purpose traces back to two founders who had a vision: 100% environmental. It's who we are, it's what we have always been, and it's who we will always be. Our 1,700+ employee-owners (BCers), located across the United States and the Pacific, are all working toward a common goal: to make a positive impact on our environment and in our world. We safeguard water, maintain infrastructure, and restore habitats to keep our communities thriving. It's our purpose and our passion.
We are a different company, with an enviable culture, centered around collaboration, teamwork, and fun. We strive to be the Company of Choice—to our clients, who benefit from our passion for delivering exceptional quality, and to our employees, present and future, who share our commitment to client service, collaboration, and innovation.
Purpose
Make a difference in our world by serving our people, our clients and our environment.
Additional Culture Details
It's not how we win an individual pursuit, but rather how we win in our market as a company. We win as a company by building the right combination of the following attributes:
• A healthy organization that top talent wants to work for.
• A trusted partner to our clients.
• Teams that deliver.
• Solutions that resonate.
Values
Wellness

Balance life and work with health and safety as a priority
Company Snapshots