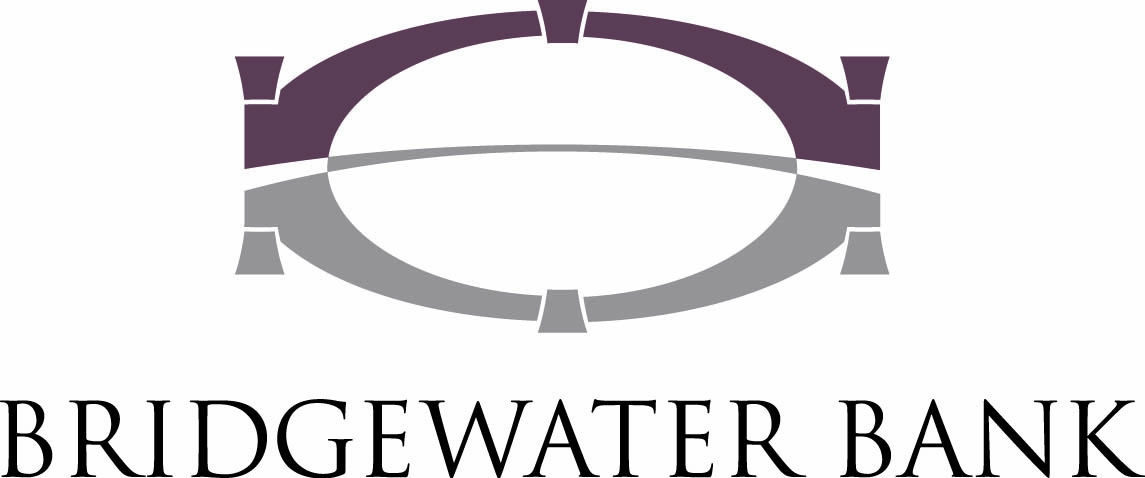 Bridgewater Bank
Bridgewater Bank
It all started with a vision in 2005 to create an entrepreneurial bank where answers came quickly, opportunities were plentiful and the culture was optimistic. Since day one, Bridgewater Bank continues to be dedicated to serving the diverse needs of real estate investors, small business entrepreneurs and successful individuals throughout the Twin Cities. We believe that the best bank to serve our clients is one built by experienced bankers with an entrepreneurial perspective and local presence. As a full-service bank, we offer a comprehensive suite of banking products with a focus on responsive support and simple solutions.
Mission
To be the finest entrepreneurial bank
Additional Culture Details
Bridgewater Bank (NASDAQ: BWB) has a great entrepreneurial story to tell.

It all started with a vision in 2005. That vision was to create a full-service, entrepreneurial bank where answers came quickly, opportunities were plentiful, and the culture was positive and optimistic. It would be an unconventional bank where clients would notice a difference and people would be challenged to grow both professionally and personally.

Seventeen years later, this vision and unconventional model has led to continuous growth and profitability. Bridgewater Bank has grown into a top-performing bank nationwide. We've attracted investments from top institutional firms from coast-to-coast. We become the first Minnesota bank to complete a successful IPO in over 25 years, established an award-winning culture and has earned a reputation as a bank that understands clients' unique needs. Out of the 400+ banks in Minnesota today, Bridgewater sits among the top ten by asset size.

To each of us, this is more than a high-performing bank. It's a network. At Bridgewater, we realize that every seat in the organization is important, and none of us can do it alone. We are a team of nimble banking professionals who want to redefine what it means to work in this industry. As our entrepreneurial story continues, we will never lose sight of what makes this place extraordinary – a steadfast commitment to our people.
Values
Unconventional

Our clients notice the difference.
Headquarters
St Louis Park, MN
Employees
260 US Employees
Industry
Back Office Services
We're Hiring!
Company Snapshots