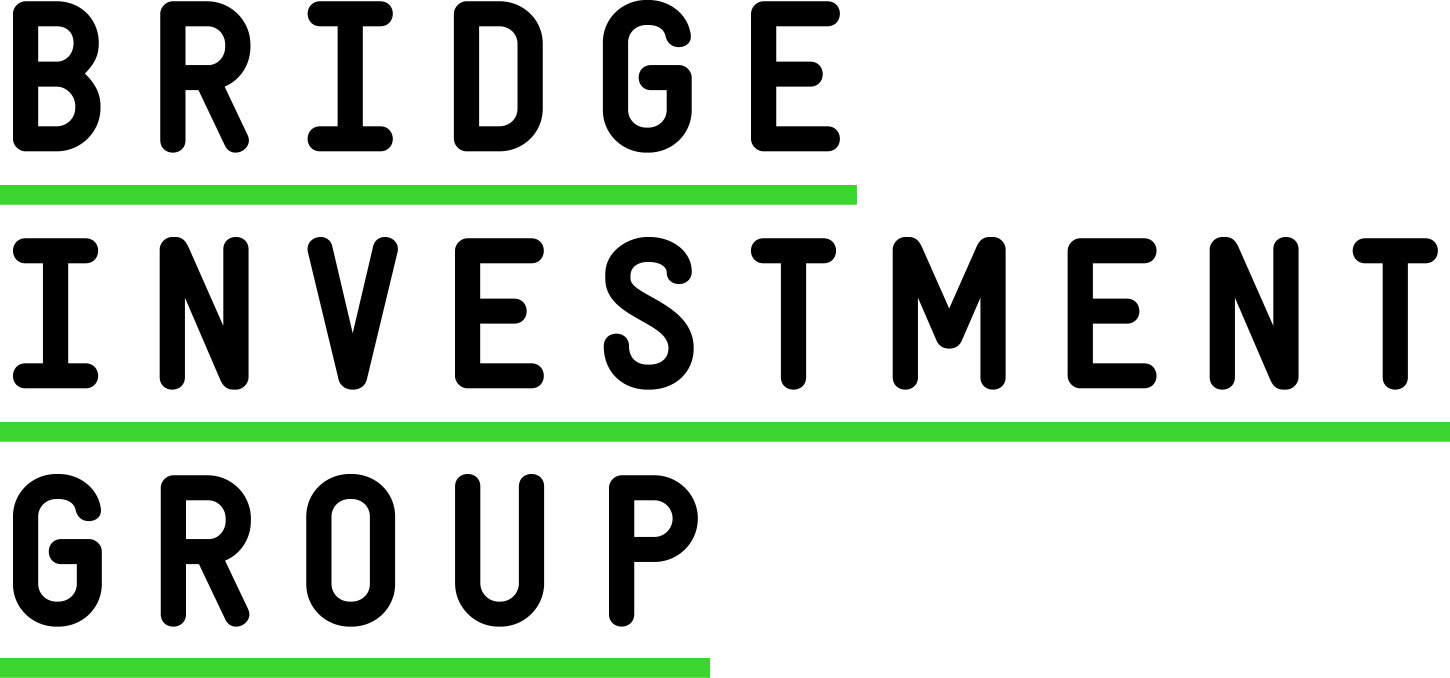 Bridge Investment Group
Bridge Investment Group
Bridge Investment Group ("Bridge") is a leading, vertically integrated real estate investment manager, diversified across specialized asset classes, with approximately $38.8 billion of assets under management as of March 31, 2022. Bridge combines its nationwide operating platform with dedicated teams of investment professionals focused on select U.S. real estate verticals: residential rental, office, development, logistics properties, net lease and real estate-backed credit.
We are owners and operators who are deeply rooted in our assets. Our in-depth knowledge of local markets, as well as our extensive real asset and capital markets expertise, enable us to develop prolific deal flow and to deploy active asset management and monitoring across our business lines.
Purpose
Bridge is a globally-trusted investment manager offering value to our investors. It is a privilege to serve as steward of our investors' capital, and we pursue our duties with uncompromising principles.
Our commitment to become an industry leader in ESG integration puts us at the forefront of innovation and opportunity, and places us in the driver's seat to pursue profits alongside sustainability and social responsibility.
For us, investing is an active process. Our people are on the ground, getting to know the properties inside and out. We strive to create vibrant communities where our residents and tenants are excited to live and work. And as a globally-trusted investment firm, we offer exceptional returns to our investors, pursued with uncompromising principles. We are a high-touch and detail-oriented team where people are our business. People are the lifeblood of our business. Through our partnerships and unique initiatives, Bridge brings people, ideas and capital together to serve our communities and enhance their well-being.
Vision
At Bridge, we are more than just owners. We are entrenched in the communities in which we operate. Our people and capital enable high-quality, affordable housing, inspire hope and the well-being of children and youth, and better the environment in which we all work and live.
Mission
Bridge seeks to be a globally trusted investment manager offering exceptional returns to our investors, pursued with uncompromising principles. We are a high-touch, detail-oriented investor in the commercial real estate and fixed income sectors.
We are a people business. It is a privilege to serve as steward of our Investors' capital. Our residents and tenants are the lifeblood of our assets. We strive to create vibrant communities where people are excited to live and work. We hire the best people and provide them with unparalleled opportunity to succeed and advance.
Additional Culture Details
DE&I at Bridge: Bridge is committed to building and further developing a talented and diverse workforce and to creating a culture of inclusivity where all employees can thrive. Our commitment is multifaceted and encompasses education and awareness building, the establishment of multiple Employee Resource Groups (ERGs), as well as community engagement and outreach. We believe that human capital is our most valuable asset. We embrace and encourage our employees' differences in age, color, disability, ethnicity, family or marital status, gender identity or expression, language, national origin, political affiliation, race, religion, sexual orientation, veteran status, and other characteristics that make our employees unique individuals.

ESG at Bridge: We view environmental, social, and corporate governance ("ESG") as an opportunity to not only move the needle for social and environmental good but also to ensure long-term financial sustainability. Accordingly, we are committed to integrating and operationalizing ESG across all business lines to improve decision-making and risk management. We believe that strong corporate and individual citizenship go hand in hand, and we seek to be an industry leader in integrating ESG practices across our business and in our communities.

Giving Back at Bridge: Our partners share our commitments. Together, we unite around three key pillars of the Bridge Community Enhancement Initiative (BCEI): Education, Financial Wellness, and Health Equity.
Values
Teamwork

We emphasize teamwork in everything we do. We thrive on collaboration, hard work and open and honest communication. We forge strong and inclusive relationships, trust each other, and win as a team.
Company Snapshots