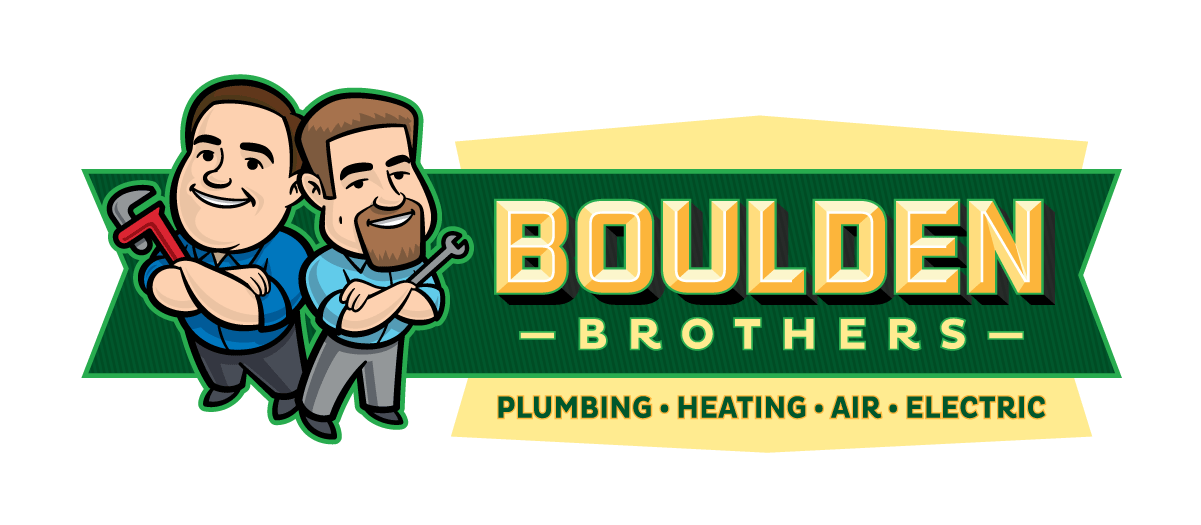 Boulden Brothers
Boulden Brothers
Boulden Brothers is a local, family-owned business celebrating 76 years of success. We are known throughout New Castle, Cecil, and Southern Chester Counties for our quality leadership in HVAC, Plumbing, and Electric Services. Our clients experience world class service with our clean, screened, trained, and timely professionals.

Not only is Boulden Brothers a family-owned business, the "family feel" extends to how employees are treated. From the very first day, new team members are welcomed with a comprehensive orientation and introduced to the rest of the team. Within the first week they have breakfast with owner Tim Boulden to learn the company history and become more familiar with our products and services.

Our people are the face of Boulden Brothers and we have worked hard to provide a different type of relationship with our staff. We have imbedded our culture of always doing what is right for the client and continually reinforce that unethical practices are never tolerated.
Purpose
We strive to be the most respected company in the industry. Our staff, clients, vendors, and competitors are treated as we want to be treated. We strive to be the most desirable business to work for and achieve this by creating the best environment to work. We develop relationships based on respect and stress the importance of maintaining strong spiritual, family, and personal relationships.

We may not offer the cheapest prices in the industry, but we have the most dedicated and well-trained Technicians performing quality work. It is our people that set us apart from the competition. A straight-forward pricing guide is used so our clients are aware of the cost prior to us completing the work - no surprises, no hidden fees or gimmicks. We also offer the best warranties in the business so our clients get the most for their money. We are dedicated to providing the best possible services to our loyal clients.

Through partnering with charitable organizations, Boulden Brothers gives back to the surrounding communities. Whether it's Breast Cancer awareness, Folds of Honor, Christmas for Kids, or sponsoring a Little League Team, we are out in the community supporting community causes near and dear to our team members' hearts.
Vision
At Boulden Brothers, we are driven by the idea that through our actions, we are touching hearts and changing lives. Providing peace of mind to clients when the air conditioner breaks or the heater stopped blowing warm air. When they flip the light switch and nothing happens, or they do not have hot water. When the bathtub is leaking or the ceiling fan stopped working. We understand homeownership can be stressful at times, so we want to be the trusted service provider that clients turn to in that time of need.

By offering preventative maintenance for HVAC systems as well as electrical safety and plumbing safety inspections, our clients can potentially get ahead of issues that may arise in their home. Ensuring the heater or air conditioner works prior to needing it in the winter or summer can save time and money later. Having an electrical safety inspection can prevent an unexpected power outage, and a plumbing safety inspection can prevent potential water damage and optimize the efficiency of a water heater. Anything we can do to make our clients' homes safer for them and their families!
Mission
Our mission is to provide a world class service experience to our clients. Our warranties, guarantees, and actions stress our "Clients Can't Lose" attitude. During the pandemic we were deemed an essential service provider so we were able to remain open which provided job security for our team members and guaranteed service for our clients. We continue to take additional safety measures to ensure both our team members' and clients' safety, which includes wearing gloves, masks and shoe covers, offering contactless service with telephone payment options as well as electronic invoices and receipts.

Our Technicians come to the home prepared to do most jobs the very same day. Their trucks are fully stocked but if they come across a part that may be out of the ordinary, our partnerships with local supply houses make it easy to get our clients back up and running in no time!

If a client needs a new HVAC system, our Project Managers are available at our clients' convenience to provide a free estimate inside the home. Next day installation is usually available so again, we're able to get our clients back up and running in no time!
Additional Culture Details
The way we care for and treat our clients and team members is crucial to the success of our company. Even though the company has grown considerably since its founding in 1946, Boulden Brothers is still a family-owned and operated company. The team members and clients are treated as though they are a part of the Boulden family. Through small improvements on a weekly, monthly, and yearly bases, we will be able to achieve the profitable growth that allows us to honor our commitments to our clients and team members. This dedication to continual improvement is one that we practice at both the individual and company-wide levels and is what allows us to achieve our goals. Our success is directly related to the satisfaction of our staff. Teamwork, communication, and personal development are stressed and everyone is recognized as an integral part of our business.
Values
Care

Every action in our business will be guided by our desire to act in an honest and ethical manner. We care about our team members and their families and show it by providing competitive wages and comprehensive healthcare benefits.

We care about our clients and their families. We have training in place so our team members are armed with the proper solutions for servicing clients' homes, and will do so in a safe, professional manner at all times. From the masks on our faces to the shoe covers on our feet, we show respect for our clients and their homes.
Company Snapshots