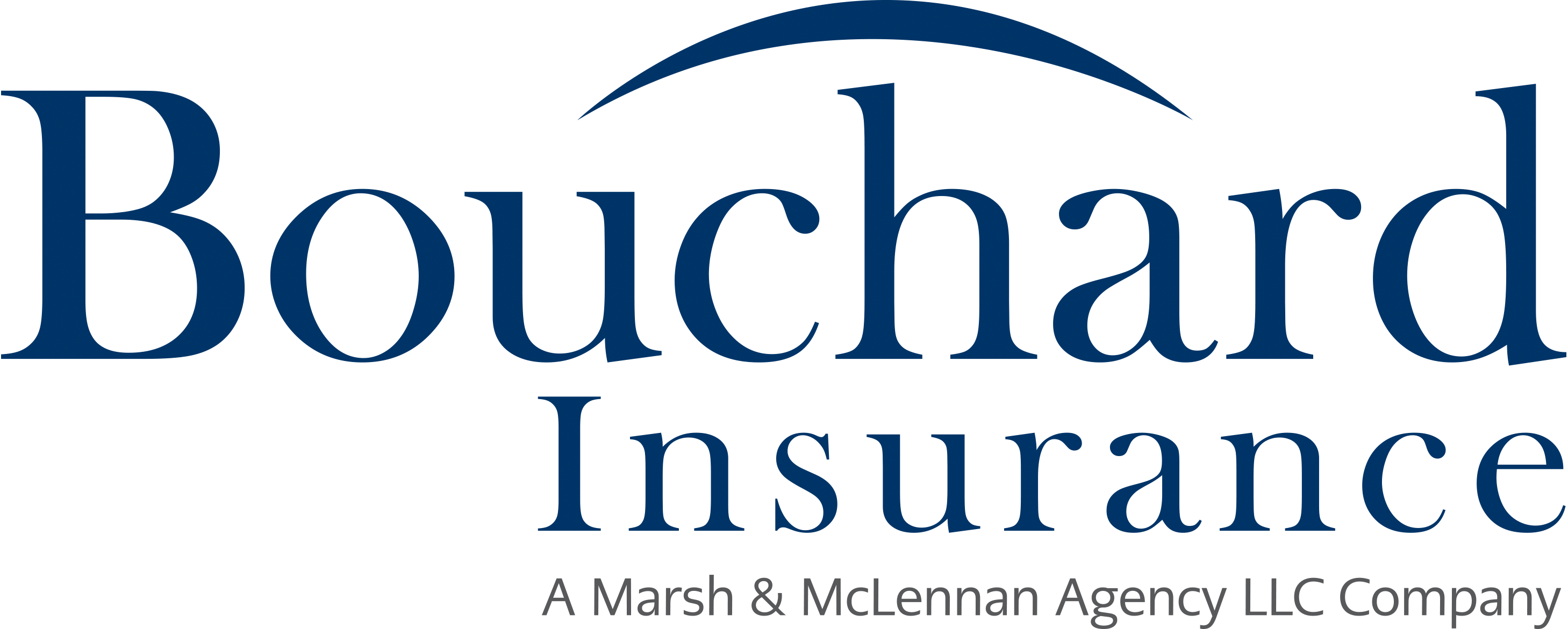 Bouchard Insurance, A Marsh and McLennan Agency LLC Company
Bouchard Insurance, A Marsh and McLennan Agency LLC Company Overview
Founded in Clearwater Florida in 1948, Bouchard Insurance specializes in both commercial and personal insurance. The team is focused on creating an organization-wide Client First approach. In the company's 70 year history, it grew to be one of the largest independent agencies in the country.

In early 2019, Bouchard Insurance joined Marsh & McLennan Agency (MMA), a subsidiary of Marsh LLC, the world's leading insurance broker and risk management advisor. Now known as Bouchard Insurance, A Marsh & McLennan Agency LLC, the partnership enabled us to retain our leadership, service model and culture while adding the support and resources of MMA.

We are consistently recognized as a best place to work and a leader in the development of the next generation of insurance professionals. We are proud to be a learning organization which empowers employees to teach and be taught. As a result, we have the best insurance professionals in the business.


Bouchard Insurance is headquartered in Clearwater with offices in Tampa, Sarasota, Ft. Myers, Kissimmee, and Maitland.
Purpose
We are focused on creating a Client First purpose throughout the organization and on new resources designed with today's client in mind.
Vision
We are focused on creating an organization that encourages and promotes the insurance industry as a career path for future generations.
Mission
We exist to provide innovative insurance solutions to businesses and families. This is accomplished with a creative, professional staff committed to world-class service. Success is measured by client satisfaction, a quality work environment and profitable growth.
Additional Culture Details
We care about our Team. Over 250 families rely on this organization to provide support and development.
We care about our Clients. We move mountains for the clients that rely on us, and they love us for it.
We care about our Community. Giving back is not just a good idea. It has become a habit of ours.
Values
Be Engaged
:
Successful team members are committed to the organization because they understand the organization is committed to them. They are firm believers in the old adage, "You get out what you put in". Their engagement feeds their desire to be part of something great and ultimately leads to their short and long term success.
Be Focused
:
We can't deliver a Client First experience if we are not focused on the job to be done. Our clients, communities and other team members are relying on us to be focused and to deliver on our responsibilities. Successful team members know this and take steps to stay focused on serving others.
Be Involved
:
We love the communities we serve and we love showing it. Successful team members show their gratitude to our communities by finding a way to get involved. We all have the responsibility to promote the giving nature of Bouchard because we appreciate the opportunities that have been given to us.
Be Happy
:
Everything we do is for naught if we don't enjoy doing it. Successful team members understand that being engaged, focused, and involved only works if you are happy doing it. A well balanced work life promotes our health and quite frankly is a lot more fun. We want to continue to enjoy the work that we do by finding ways to be happy while serving others.
Awards
Top Workplaces Regional Awards