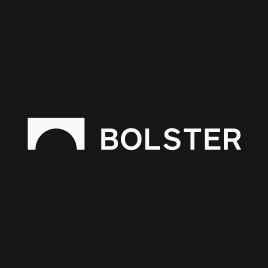 Bolster
Bolster
Bolster builds AI/ML technology to protect regular citizens from bad actors on the internet. Your favorite brands from technology to eCommerce use our software to detect and takedown threats that might attack their customers, employees, or partners.
Purpose
Working towards a safe internet for all.
Mission
Pioneering a new way to prevent fraud on the internet.
Values
Trust

We build trust across the internet. This starts with our relationships with our employees, customers, and partners.
Company Snapshots