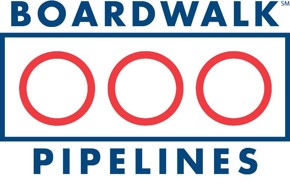 Boardwalk Pipelines
Boardwalk Pipelines
From producers looking for diverse market connectivity to end-users who need reliable sources of supply, Boardwalk will develop a solution for your business needs.

Our natural gas pipeline and storage assets position us to serve a diverse mix of customers. Whether it's for power generation in the Midwest and the Southeast, LNG along the Gulf Coast, or petrochemical feedstock in the Mississippi River Corridor – Boardwalk delivers reliable, cost-effective, and safe solutions.

Boardwalk's liquids transportation and storage assets are designed to serve the petrochemical industry along the Gulf Coast.

We are headquartered in Houston, Texas, and are a wholly-owned subsidiary of the Loews Corporation.
Purpose
Boardwalk is a limited partnership operating in the midstream portion of the natural gas and natural gas liquids industry, providing transportation and storage services for our customers.
Vision
To be a leading provider of energy services with a commitment to deliver safe and reliable infrastructure.
Mission
To create value for our stakeholders through superior customer service and a commitment to operational excellence.
Values
People

People are our greatest asset. We foster a collaborative environment that drives inclusiveness and encourages diversity of thought. We focus on equality and expect all individuals to be treated with dignity and respect.
Company Snapshots